Your questions answered!
Read the answers to the most commonly asked Neopets questions this week in the Editorial section. Each week the most popular questions will be answered by one of the creators of Neopets, so keep checking back to stay updated.
Taking Stock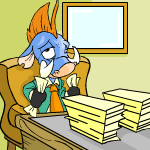 Making 6 percent, 8 percent, or even eleven percent a year on your hard earned NP isn't very exciting. You aren't going to get rich with all your assets sitting in the Bank. The Neopian Stock Market can make a lot more NP. Starting with nothing, with a little work and a lot of patience, in 6 to 8 months you can have over a million in invested NP, and a weekly income of 50,000 to 100,000 NP... more>>
Tired of Being Cap-shunned?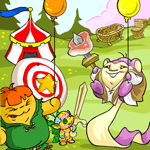 Wouldn't you rather burst into tears when you read the funny captions on the Past Winners page? I know I personally do! The thing is, I am definitely never any good at writing witty captions for the caption contest. Whenever I think of a great idea to enter, it always turns out dull and pointless when I actually get it thought out and typed... more>>
Spring Cleaning (in November?)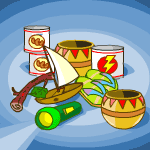 Whether they are considered collectors, investors, hoarders, or, to be frank, habitual packrats, having 154 Pepperoni Omelettes is not the least bit peculiar to a large segment of the Neopets community. For many, however, there does eventually come a time when enough is enough... more>>
Other Stories
"Glory" by nurluen - No one knew about her, and no one cared. The Uni knew that if she could prove her strength this day, someone would want her. She would find a home at last... more>>


"Popular at Last" by arula100 - "Today I'm going to sit with the popular pets," Poledra announced proudly, a smug smile creeping into her features. Each time she said it, she believed herself more and more... more>>


"The True Champion" by _cherryblossom_40 - Cloud had earnestly wanted to complete it the night before, but had fallen asleep at her funky desk with her head in her paws, too tired to continue. Now, she was deeply regretting this decision, and was sure she wouldn't receive the A she had been striving for... more>>


Think Outside the Box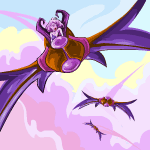 This week's issue is brought to you by: Faerie Cloud Racers

Submit your stories, articles, and comics using the new submission form.