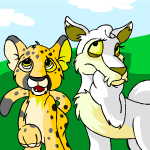 A New Found Friend
"Ha! Look at him, the little squirt," shouted one of the bullies, "he can't even hold onto his lunchbox!"
by ziesolles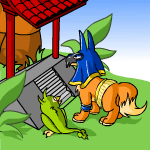 Codestone Hunters: Beginnings
"I wonder if the Techo Master lets younger pets train… maybe I can pull a few strings so that this little guy can defend himself."
by lost_desert_fan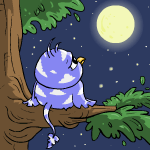 Ever Faithful
"Caero, what's happening? I'm scared!"
by shura_dono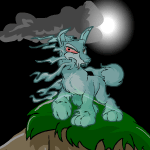 Ghost Hunt
"This is getting boring," said Hobbes, a red Kougra. "We nearly die every day because of you. You're constantly looking for the Ghost Lupe."
by megalex231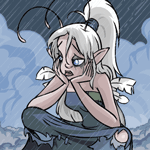 Grey Despair Golden Hope: The Starless, the Cursed
The shadow, really a young Dark Faerie apprentice of Grindomara backed away from her mistress slowly, eyes wide with panic. "Please, my lady! Have pity!"
by ridergirl333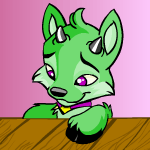 Kame's Job
"You sent Kame, with 5,000 Neopoints, to the Employment Agency. With 5,000 Neopoints. 5,000 Neopoints that I worked for. With Kame. To the Employment Agency."
by poetheiress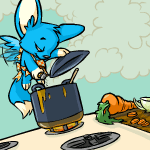 Sick At Home
"Okay, so maybe I'm not… Aah-Aah-Aah-CHOOOOOOO... feeling so good today, but whatever you do, don't tell Trini I'm sick. She'll just worry and you know what Trini's like when she worries."
by charmedhorses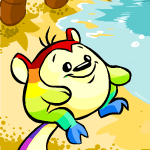 The Catalyst
"Who's there? Stal? Vesp? Nauta?" Kettch inquired of the darkness. The only sound to be heard was that of his petpet--Niveus, a beautiful white Weewoo-- 'weewooing' into the night.
by stal0s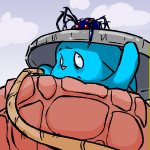 The Spyders Are Coming!
"They won't get me in here, they won't get me in here..." he kept mumbling to himself, curling into a tiny ball.
by appaloosa500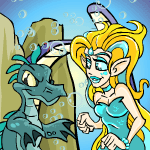 The Ugly Maraquan Krawk
Although the Maraquans are usually seen as freaks by the rest of the world, it doesn't seem to bother them, for they in turn see the freaks among their own.
by uiscefinsceal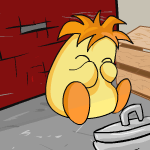 What Goes Around, Comes Around
"Hand over the items and make it snappy. We're hungry. Give us food. Or whatever you happen to be handling, you understand. Unless you want to serve yourself as a measly replacement."
by _cherryblossom_40
Headlines
Sand Trap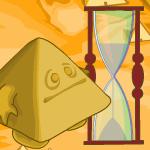 This week's issue is brought to you by: Sutek's Tomb
Other Stories
---
---
---
---
---
---