Your questions answered!
Read the answers to the most commonly asked Neopets questions this week in the Editorial section. Each week the most popular questions will be answered by one of the creators of Neopets, so keep checking back to stay updated.
Man-YOU-facturing Expensive Items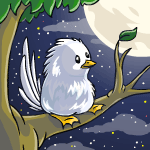 There are many expensive things in Neopia, especially in the Hidden Tower. These items can cost anywhere from 100,000 to 12 million Neopoints! Many people dream of owning these items, but it can take a while to save up to buy them, especially if you have around the same amount of Neopoints as I do... *cough* poor! So that is why nice, sweet little me decided to make a guide so you can make these items yourself using a few easily purchased and inexpensive materials!... more>>
On A Roll!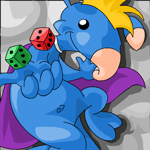 It's an abomination. It's a malfeasance. It's... a really, really bad thing. I'm talking about the Top Games. Week after week, you see the same games...You never see the classics there, the games that defined the era when prehistoric beats roamed Neopia--also known as now. I'm talking about the Guess the Cards, the Dice-A-Roos and the Kacheek Seeks of the bunch...more>>
Making Your Mark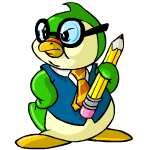 I was shoving stuff into my desk drawer when I found it. A Neopian Times Reporter badge sitting underneath my math book. I pulled it out, blew the dust off, and realized that I might as well make use of it. So, clipping it to my shirt, pulling out a notebook and pen, I waded through the piles of paper and headed for the best place to get a story: the chat boards... more>>
Other Stories
"Beauty Within" by ieva_kasku - "Oh, you're hurt," said the Draik. "Come with me to my home; you'll get fixed up in no time." Then without waiting for an answer, the Draik picked up the injured creature and took flight towards Neopia Central... more>>


"Buwan & Bituin" by ladyariel32 - Buwan was a nice-looking teenage girl living in a simple NeoHome somewhere in Neopia Central. She was afraid, horribly afraid, because tomorrow was to be her pet's first birthday and she still didn't have a present to give... more>>


"A Friend in Need is a Friend Indeed" by one_two_three456 - The first time I saw her, I couldn't care less about her. She was just an ugly, plain green Tuskaninny... more>>


Eata Loafa Breada Day!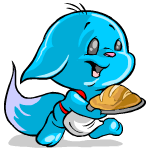 This week's issue is brought to you by: The Bakery

Submit your stories, articles, and comics using the new submission form.