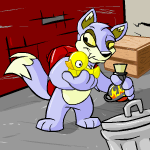 A Chia in Lupe's Clothing
"STOP! THIEF! AFTER HIM!"
by dani_1210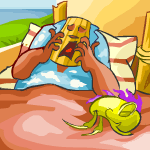 A Meerca Mystery For Bananabelle
She stopped by the Tiki Tack Tombola shop to say hi to the owner. He was sweeping his floor, which had piles and piles of broken glass everywhere...
by spongehead27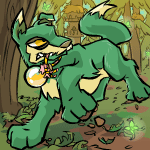 Chia by Mistake
"124570? But that's stealing a prize from Illusen that's virtually impossible..."
by shoyru_lover91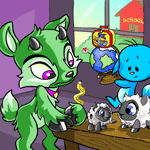 Don't Take it For Granted
She was quite intelligent, but she wanted to be the best, the smartest, and most importantly, she wanted to take over Sarah, the genius Zafara...
by _cherryblossom_40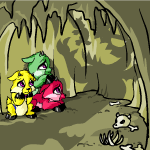 El ChupaIxi
"What are we doing?" Cor said. "Don't you know it's Halloween? We're out doing… Halloween-ish stuff, of course!"
by tdyans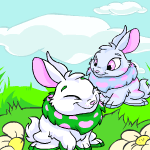 Good Dream Gone Bad!
"Once upon a time, there were two children who were best friends..."
by kkaf1675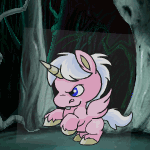 Halloween Hunt
"That's just it. I don't want to be adorable. It is almost Halloween. I want to be scary..."
by skier_chic
Ooh! Somebody Has a Crush
"I hate to break it to you, but you're never gonna meet him! Jojoe from M*YNCI is famous, Zoranina!"
by avajoseph724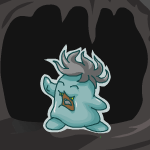 The Curse of the Chia Ghost
"Fine, I'll tell you what happened, but I'm telling you right now, if anyone finds out that I told you about this I'm dead meat."
by chia_lover01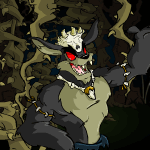 The Werelupe Files: Halloween Special
"Colbolt. This is your first Halloween as a WereLupe. You better control yourself..."
by neojolteon2
Headlines
Leisure Class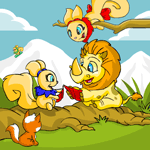 Everyone should have a neohobby. A neohobby is a hobby you have on Neopets. Whether it is increasing your pet's stats, filling up other people's inboxes, making Neopoints, creaming the Chia Clown, finishing up your gallery, or ripping people off at the Trading Post, neohobbies give us something to do when we're bored... more>>
Other Stories
---
Make Your Own Spooky Foods
Here are some fun spooky food recipes that you can make at home to freak out your friends, or feed to your Neopets for a virtual party...
---
---
---
---
---