Your questions answered!
Read the answers to the most commonly asked Neopets questions this week in the Editorial section. Each week the most popular questions will be answered by one of the creators of Neopets, so keep checking back to stay updated.
Leisure Class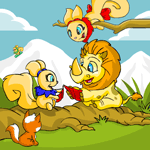 Everyone should have a neohobby. A neohobby is a hobby you have on Neopets. Whether it is increasing your pet's stats, filling up other people's inboxes, making Neopoints, creaming the Chia Clown, finishing up your gallery, or ripping people off at the Trading Post, neohobbies give us something to do when we're bored... more>>
Get Well Soon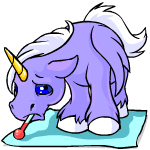 Everyone knows that as winter comes around, so do common ailments such as Achy Head, Sneezles, D'achoo, and other illnesses. The best way to protect your Neopet (and yourself) is by being aware how Neopian diseases are contracted, and by being prepared in case your pet becomes ill. Before we look at ways to cure your pet, let's look at the many ways in which your Neopet can become ill... more>>
Eye of Newt, and Toe of...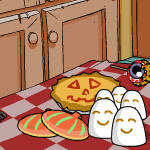 With Halloween quickly approaching, exciting new things are happening both in Neopia and the 3D world. Here are some fun spooky food recipes that you can make at home to freak out your friends, or feed to your Neopets for a virtual party... more>>
Other Stories
"El ChupaIxi" by tdyans - Brim rubbed his head ruefully. "Don't blame me! I told you we shouldn't have come here!"... more>>


"The Werelupe Files: Halloween Special" by neojolteon2 - "Colbolt. This is your first Halloween as a WereLupe. You better control yourself"... more>>


"Halloween Hunt" by skier_chic - "That's just it. I don't want to be adorable. It is almost Halloween. I want to be scary."... more>>


Trriicckk orr Treeaaat!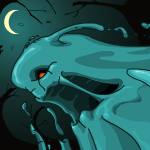 This week's issue is brought to you by: The Esophagor

Submit your stories, articles, and comics using the new submission form.