Your questions answered!
Read the answers to the most commonly asked Neopets questions this week in the Editorial section. Each week the most popular questions will be answered by one of the creators of Neopets, so keep checking back to stay updated.
Smashing Success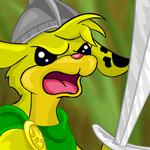 You can hone your Faerie Abilities until you've bought so many bottles of the buggers Balthazar and you sit under coconut trees mildly remarking about nothing important, just like two good friends. You can get great weapons that rival any Battledome master's set, and you can pump up your little Petpet till they have muscles in places you didn't know they had. But all of this is nothing without... more>>
Evilution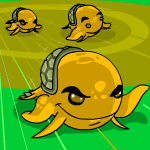 You know that they're lurking everywhere. Waiting in the shadows, ready to pounce in your moment of weakness. And no, I'm not talking about those 'well-meaning' grandmothers who keep pinching your cheeks, or annoying siblings. I'm talking about the classic meanies of Neopia. Meuka, the Monocerous, the Shadow Usul -- the list is endless... more>>
Among this week's top stories are Turmac Roll, Jetsam Day, and a wide array of new spooky items. Read all about it here.
Color Me Neopian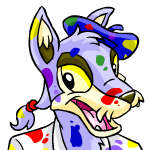 Are you a terrible artist? Do you look at other people's Beauty Contest submissions and Art Gallery drawings and burst into tears? I know I do. There is nothing more frustrating than having a soul spilling over with classic paintings and have fingers spilling over with stick figures. But there is a shiny pot of paint at the end of this rainbow... more>>
Other Stories
"Loved" by skier_chic - Anna was a beautiful spotted Uni that everyone envied and loved. She could have anything -- anything but the happiness that she longed for... more>>


"The Other Side of Neopia" by violinoutoftune - Kevin, a blue Kacheek, sat in a tree viewing the sea as the sun was rising over it on a beautiful Saturday morning. He wondered what was out there waiting for him; what was on the other side... more>>


"The Weewoo of White" by oily106 - I tumbled from my former home awkwardly. Weewoos move in a hopping gait, using their tail feathers for balance. Unfortunately, this makes them easy prey, as I soon found out... more>>


It's a Hit!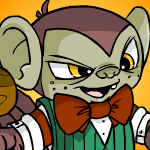 This week's issue is brought to you by: Test Your Strength

Submit your stories, articles, and comics using the new submission form.