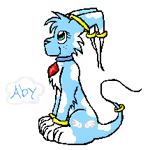 As If By Magic
I turned around, and to my utter surprise, saw THE Jhudora standing before me, grinning maliciously, her hands on her hips.
by pokedigineo99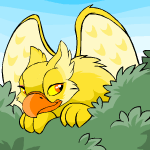 Be Strong, Duchess
"And you expect me to let you stay here with no money?"
by peachifruit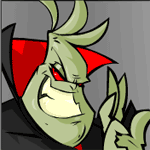 From the Files of Dr. Sloth: Journal One
"Already, Dr. Sloth is experimenting on these poor Neopets. He transforms them into ugly beasts..."
by dragonswake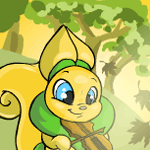 Heiwami: An Angelic Aria
Heiwami placed the bow onto the strings of the violin and pulled it across. A horrible yowl came from it that made Heiwami cringe. "How do I play it?"
by random_joy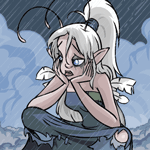 No Longer Silver, but Grey...
"Emerald… have you noticed a difference in the moon lately?"
by emerald_butterfly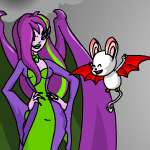 Spike, the Crash, the Potion, and the Lolly
Spike angrily went off to the Spooky Woods. This was always his favorite place in Neopia. He saw all of the other Korbats flying in the breeze...
by immortalmina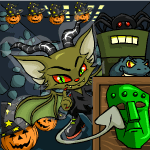 Tales From the Campfire: The Clerk
"I can't believe Halloween is tomorrow. I'm going to look great..."
by covergirl_tanemura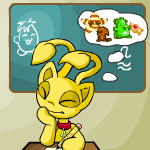 The Sugar Snatcher
Carla was a just ordinary, plain Aisha that loved to read. One thing she despised of everyone was that her owner never let her eat sweets or chocolate...
by moonstar_cutie67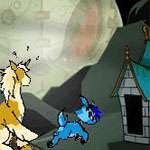 Visiting Eliv Thade
"Remember my yellow Poogle plushie? My favorite one?"
by ssjelitegirl
Headlines
The Write Stuff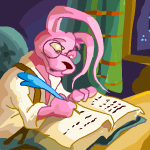 Um, yes, readers, I may not exactly be a writer (yet!) but I've still managed to gather my wits, and produce this unconventional little guide on writing -- mostly article writing, as that is my chosen field. This is by no means a step-by-step, carefully written manual to be followed to the letter -- this is merely a guide, mixed with some personal opinions, past experiences and a liberal sprinkling of humour... more>>
Other Stories
---
The Music of Neopia
One very important, and often overlooked, part of the culture of Neopia lies in its varied and wonderful traditional music...

by yadoking
---
Eleanor's Gift:Part One
"But I can't leave you here. Come with me, we will look after you at my home for a while, until you are fine enough to be on your way. Would you want that?"

by arden_starr
---
---
---
---