Your questions answered!
Read the answers to the most commonly asked Neopets questions this week in the Editorial section. Each week the most popular questions will be answered by one of the creators of Neopets, so keep checking back to stay updated.
Pssst... Smugglers Cove is Open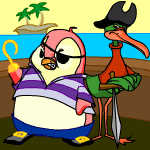 Keep your Dubloons handy because you never know what's in stock (rare items from all over Neopia) at the Smugglers Cove! Visiting the Smugglers Cove too much is a bad idea... you don't want to attract attention to their illicit activities do you?
Alpine Challange is Back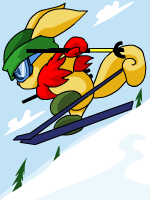 After a really, really long Mystery Island vacation, the talented Usul is back up on Terror Mountain, swooshing down the slopes of the Alpine Challenge. Help her down the hill without hitting those trees. Maybe that's why she went on a vacation--too many trees.
The Neo-Market Report
Joining Neil and Maria today will be Jonas Lupendrup, President and founder of Skeith Feeding Ltd., who
NeoQuest - The Newest Creation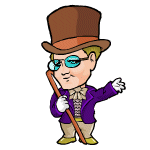 Welcome to the world of NeoQuest! Adventure through a mysterious and magical Neopia as it existed 1,000 years ago. Find out why Neopia has been overrun with vicious creatures and monsters, and put a stop to it. One thing's for sure--Evil must be defeated.
Guild Spotlight
For entries into guild spotlight: neopiantimes@neopets.com
Neopia Avenue - Welcome to your one-stop haven for all your Neopian help and needs. Check out all the benefits and stuff Neopia Avenue provides. The members are just so friendly and just so wonderful, you should be one of them, too. You wouldn't want to miss such a guild, would you?


The Academy of Lupology - How many colours does a Lupe have? What is a Lupe's favourite food? How many Lupes does it take to screw in a lightbulb? Have these questions ever popped into your mind? Have you ever wondered... WHAT ARE LUPES?!?


Halloweentown - People of Neopia... it is almost that time, the time when Edna mixes up the spookiest of spells, when the Esophagor is the hungriest, when Cyclopians and Ghostkerchiefs only come out at night... it is almost Halloween. Start preparing now at Halloweentown!


Save, Save, Save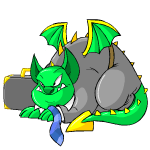 This week's issue is brought to you by: The National Neopian Bank

Submit your stories, articles, and comics using the new submission form.