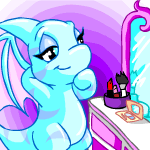 "You couldn't possibly understand what I have to go through."
by beau_lis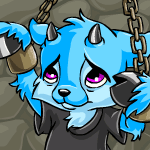 "Gone?" I sat up straight. "What do you mean, gone? Are we talking, walked down the shops, or are we talking, disappeared off the face of Neopia?"
by hot_pink_lizard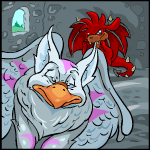 I was upstairs in my room, reading. I heard someone approaching in the driveway so I hopped off my bed and pulled the shades aside to see Netsuko and Sakuko coming up the drive...
by child_dragon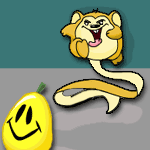 Never Play Meerca Chase With a Lupe: Part One
"Grrr! This game is boring! Why don't you play Meerca Chase instead?"
by stoneman3x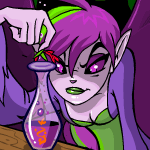 Small Spell, Big Trouble: Part One
Jhudora, unaware of the plotting behind her, worked on for several more minutes. Now she was done her potion. It was ready to curse -- all she had to do was finish the spell.
by sirsquire01
Headlines
"A Uni-que Discovery" by nurluen - Dragoon, Gatling, and their owner Blue Dragon, were at the Pharmacy. Their goal was to find a Magic Cookie for their sick Draik, Chrono... more>>


Other Stories
---
The Sunshine Violin
Terama was practicing a 3 page long concert, written by Senny Songs. As far Terama heard, Senny was a blue Lenny. Her biggest dream was to meet Senny and play a concert with him.

by articuno_neo
---
Gone by the Stroke of a Pen...
I've decided to analyze two different short stories from the Neopian Times and one non-fiction article to find out if those are just words of if they are REALLY what the editors are looking for.

by belldandy213
---
---
---
---