Your questions answered!
Read the answers to the most commonly asked Neopets questions this week in the Editorial section. Each week the most popular questions will be answered by one of the creators of Neopets, so keep checking back to stay updated.
Getting it Right the First Time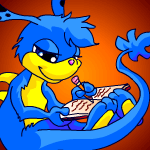 Have you ever wondered why your article for the Neopian Times never quite made it? Have you felt something like: "What are they playing at? I worked HARD on this!" I myself am a frequent failure, but because of this I am able to bring together a helpful guide to what REALLY goes into the judging of an article... more>>
Pinching Neopoints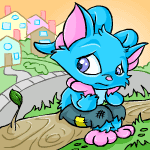 I've seen countless posts and chat topics complaining about how poor they are and asking over and over, "How's the best way to make Neopoints?" Well, I can tell you one thing; I was in the dark about the same thing for a long time. Neopoints can be hard to make, especially if you really, really want a certain item... more>>
Top stories this week include Hubrid's Hero Heist, Poogle Day, and this year's celebration of the Chocolate Ball. Read all about it here.
A Guilty Pleasure?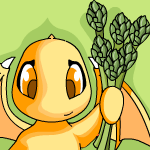 So you have almost all the signs and symptoms of being "Addicted to Neopian Times" listed in Simsman24000's wonderful series of articles. You thought that was strangely scary? But did you hear there is a new disease going around. Yes, after you thought you it was safe to venture into Neopia... more>>
Other Stories
"Painted n' Pretty" by angelandnikki - School, it was easy for some. Clever, smart and academic Neopets, got along fine. This is not to say Cantrell wasn't smart, well she was average... more>>


"The Sunshine Violin" by articuno_neo - The sun was shining bright, and bird chirps were heard. Terama, a striped Zafara was playing on her Violin... more>>


"A Uni-que Discovery" by nurluen - Dragoon, Gatling, and their owner Blue Dragon, were at the Pharmacy. Their goal was to find a Magic Cookie for their sick Draik, Chrono... more>>


(School) Supply and Demand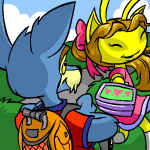 This week's issue is brought to you by: Back to School Shop

Submit your stories, articles, and comics using the new submission form.