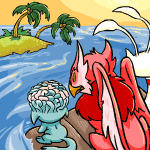 A Great Journey: Part Six
A gruff voice came from the back room. "Who dares disturb my slumber?" the voice growled.
by erika_idle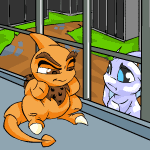 Dragonsky: Part Six
"Hey Charl, let's go that way. We'll free the larger Neopets first so that they can help." Lappiny suggested, holding one of the cage keys.
by too_kule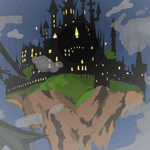 Escape from Darigan Castle: Part Three
Darigan looked grimly into the hazy darkness of his lair. He was lost in thought. His red eyes pierced through the darkness, seeing everything in his tower...
by lyonstwinz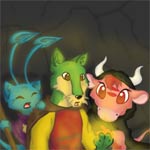 Fates Entwined: Part Eight
Barca smiled. Now things were changing-- the resistance was gone. The magic wall around the city was now as nonexistent as a satiated Skeith...
by noremac9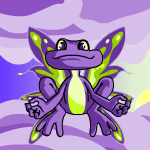 Jhudora's Neopet: Part Three
I landed in the ocean, right next to Illusen. Looking up, I could see the clouds of Faerieland hovering above my head...
by opalgirl26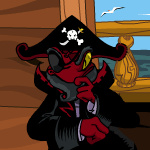 Krawk Island Captives: Part Three
I screamed, as a fell. "HELP!" I shouted, even though I knew nobody was around to help. I tightly shut my eyes, waiting to face my doom...
by squieshie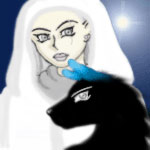 Origins: The Fire Within -- Part Five
"Where did you two get off calling me the Wolf of the Midnight Sun?" Yakynaza demanded as soon as the door was shut.
by zyranyx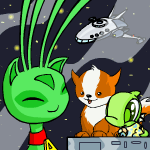 Searching for the Stars: Part Six
"Gee," she mused. "You'd think because we had less heavier gravity in Alien Aisha Land, we'd be taller and could be told apart from these Neopians..."
by adoriblelapin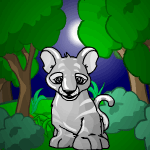 Silver: Part Two
"You wish! Stay out of my forest!" Korrinea flung back.
by ashberrie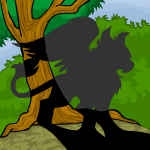 The Bad Shadow Eyrie: Part Two
"I'm NOT little!" Victoria corrected angrily. "My name is Peggy!" Then, in a nicer tone, she said, "Would you like to hear about my cousin?"
by starkid1046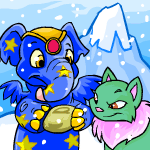 The Codestone's Awakening: Part Two
"I knew we wouldn't lose this forever! Yay! Now we'll be rich and have tons and tons of toys and an in ground pool and --"
by apparent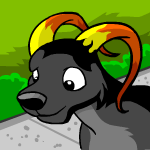 The Missing Gelert: Part Eight
"You know," Aryll pointed out as they made their ways down the dune to the shrine, "if that storm had never picked up, we might have never found this shrine! What a stroke of luck!"
by buddy33774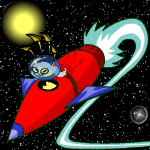 The Return of Aglyco: Part Six
If they couldn't stop Aglyco, how would this Aisha be able to?
by peachifruit