Your questions answered!
Read the answers to the most commonly asked Neopets questions this week in the Editorial section. Each week the most popular questions will be answered by one of the creators of Neopets, so keep checking back to stay updated.
Pfishing Time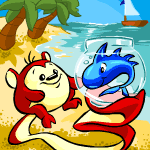 So you want to go pfishing? Well, first you will need a pfishing pole. Any one will do. Since there is no official pfishing pole in Neopia, I usually settle with pulling the pole out of the fishing jetsam gnome's hand. Yep, that should do. Now you need some bait... more>>
Your Trash Could Be My Treasure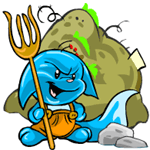 With the creation of the Meridell Dump, new opportunities have opened up for treasure-seekers. No longer do they have to trek through the mysterious jungles of Mystery Island, or journey through the ancient pyramids of the Lost Desert, just to get a decent share of booty... more>>
Headlines include Usukicon 5, Black Pawkeet Slots and updates on the Neopets Trading Card Game. Read all the news here.
Living it Up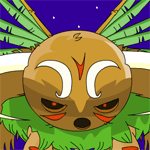 On this episode of Lifestyles, we'll be looking at the illustrious Mumbo Pango, Tiki-god extraordinaire. This Neopian symbol of, well, death and coconuts, I suppose, is as affluent as he is bizarre. The big Coco-God really racked up the fame when he successfully wiped out 99% of the Neopets' staff... more>>
Other Stories
"The Unwelcome Visitor" by arden_starr - "I'm sorry but you're just going to have to put up with it. It's only three nights, and besides, it's really nice there."... more>>


"Wishes" by cathgal - "SeaGreen, you've been staring at the ocean for long enough now. Take a break! I don't see why you like it so much, anyway."... more>>


"Illusen's Story" by queenmedea9 - "There is a group of Peophins and Kois who are tangled in this horrible net. We couldn't free them because this net has magic in it. It burns when touched," said the blue Eyrie... more>>


Dubloonatic!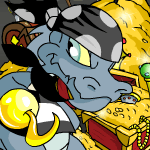 This week's issue is brought to you by: Black Pawkeet Slots

Submit your stories, articles, and comics using the new submission form.