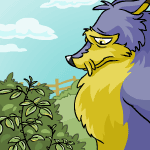 Balthazar's Rosebush
You cannot fathom what is so dear about this plant to the Lupe, it's a rather ugly looking one at that. Thoughts race through your mind as you attempt to remember what the gallery of evil declared as Balthazar's past.
by xpadfoot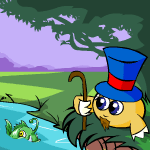 Chocolate Dreams
Chason was crushed. He loved chocolate and everything about chocolate. He wished he could live in a chocolate world!
by beau_lis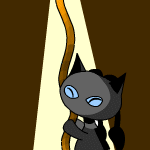 Clyde the Aisha Thief
Clyde was one of Neopia's best thieves. If he wanted it, he took it.
by immortalmina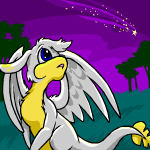 Fallen: Star
We set out at once -– to seek the shooting star, as the vision had shown us. I had decided on walking along a path going west, to where dense woods surrounded Neopia...
by oily106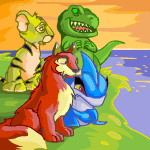 How We Were Used: A Tale of Redemption
I'll tell you about what happened in the next chapter of our lives; you know we really did have a vacation end in peace as my older brother told you last time....
by frogman123us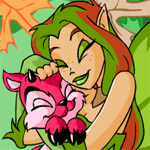 Illusen's Ixi
"You're my... my creation! But how... This is unbelievable! But you certainly won't do for a quest prize! Oh no, most certainly not."
by tolkienlordofthering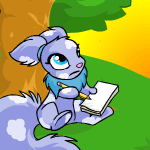 Into the Darkness
"You're always sitting in the shadows, it's hard to tell that you aren't a shadow..."
by lost_desert_fan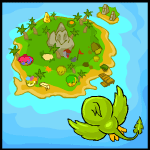 Skies Above Mystery Island
"I think we should go to Mystery Island! We've never been there after all, and Kuude said that she lived there with her family. We could meet them and all that if we go."
by wolfyu
Headlines
Name That Meerca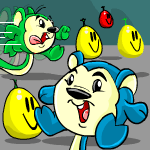 Meerca Day! The time of year when we honor and celebrate Neopia's 40th species! With all the buzz about Meercas, I think it's time to pay a tribute to all of Neopia's most important little furballs, from the famous celebrities to the less well-known, but still important, members of this fuzzle-stealing species... more>>
Other Stories
---
---
Silver: Part One
I'm sort of a shy person, and from the beginning, Korrinea was protective. She would snarl at the shopkeepers if they wouldn't meet my price, and she always stayed extra close in the Haunted Woods.

by ashberrie
---
---
---
---