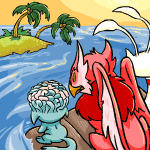 A Great Journey: Part Five
"The cliffs hold many deadly secrets, but not as deadly as the ocean itself..."
by erika_idle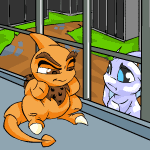 Dragonsky: Part Five
"All guards and workers, such as I, have access to this building and can get a key to every single cage, or so we were told. I've never really tested their promise yet..."
by too_kule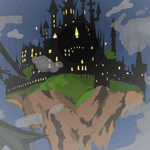 Escape from Darigan Castle: Part Two
"Long ago before our time, a valuable treasure was hidden, hidden from Darigan and his followers. This treasure that was hidden was…"
by lyonstwinz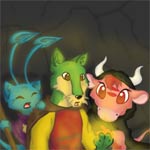 Fates Entwined: Part Seven
"Hello boys…" it boomed in a voice that made the room feel suddenly bigger than it was. "So glad you could join us. You know, curiosity killed the Kadoatie."
by geovii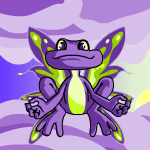 Jhudora's Neopet: Part Two
"Jhudora can't really hurt her own Neopet, can she?"
by opalgirl26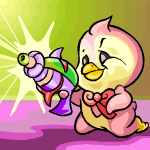 Just a -- Little Problem: Part Two
"I'm hungry," whined Sari. It was probably most intelligent thing she'd said all day.
by stormydreamer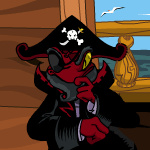 Krawk Island Captives: Part Two
"Now that we are all up here, what do we do now? There's no way we can get back to shore -- I mean all of us. I can't swim..."
by squieshie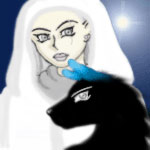 Origins: The Fire Within -- Part Four
"Why are you crying?" Yakynaza asked softly, wiping a tear off the red Lupess' cheek.
by zyranyx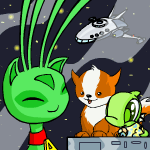 Searching for the Stars: Part Five
"I'm supposed to check up on recent guests at the Neolodge. I didn't think anyone would do much in their first five minutes of moving in, but…"
by adoriblelapin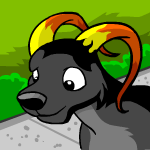 The Missing Gelert: Part Seven
While they were still just as lost as they had been upon leaving Onzent Island five days ago, but the sun seemed to shine a little brighter.
by buddy33774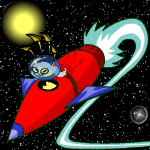 The Return of Aglyco: Part Five
"You're absolutely sure that this will work?" Sys-op inquired shakily, looking up at a confident Oosylla.
by peachifruit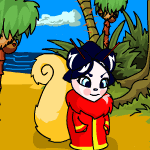 The Unusual Usul From the Far East: Part Three
"Disappointed, eh? Too bad, the thief wised up and you can't catch him at all!"
by unique377
Headlines
Name That Meerca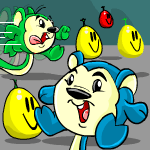 Meerca Day! The time of year when we honor and celebrate Neopia's 40th species! With all the buzz about Meercas, I think it's time to pay a tribute to all of Neopia's most important little furballs, from the famous celebrities to the less well-known, but still important, members of this fuzzle-stealing species... more>>
Other Stories
Skies Above Mystery Island
"I think we should go to Mystery Island! We've never been there after all, and Kuude said that she lived there with her family. We could meet them and all that if we go."

by wolfyu
---
Illusen's Ixi
"You're my... my creation! But how... This is unbelievable! But you certainly won't do for a quest prize! Oh no, most certainly not."
---
---
---
---
---