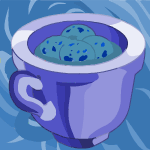 A Cup of Tea
In that NeoHome were four very excited pets. Why were they excited? It was Thursday afternoon… and that meant it was "Yado brings home a new kind of hot drink time!"
by yadoking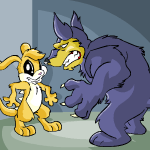 Balthazar is a Rotten Baby-Sitter
"Okay, okay. My dad's having his birthday party tonight and I have to leave you guys until morning. I've hired a baby-sitter... and he's not really... that nice. But his price was right, so..."
by fatesprite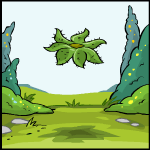 Cactus Flowers
The idea of owning a floating cactus flower suddenly appealed to me. Almost immediately, I could feel excitement welling up inside me. The two of us chose a spot where the sunlight was abundant.
by ladyariel32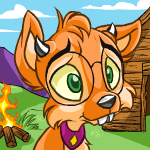 Camp Revenge
"Well, I need some help, I really have to get going to the mess hall, but it seems a late camper has just arrived."
by dragonflied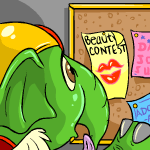 Elorah's Beauty
Elorah, a green Elephante, read and reread the poster. The Neopian Beauty Competition was open for pets to enter. Oh how Elorah wanted to sign up!
by beau_lis
Just A Skim of Omara Bay
"Surfing isn't my thing," I snarled. I turned around back to face the sea, giving the Scorchio a perfect view of wings.
by roxycaligirl101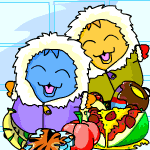 Never Confess Anything To a Lupe
That day, as I approached the Igloo Garage, I spotted an enormous blue Lupe sitting just outside the entrance.
by stoneman3x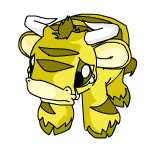 Paradox of Luck
"You know, sometimes I just feel so unlucky!" Timmy replied. He stepped onto the grass to retrieve the paper and, of course, the sprinklers turned right on.
by kotir100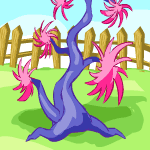 Strange Green Seeds
"They're called strange green seeds, but they don't look too strange. I'm going to plant them… maybe something will happen!"
by stormydreamer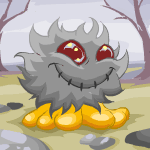 What Fuzzles Call Revenge
Libby's eyes narrowed at the lifeless stuffed evil Fuzzle in front of her and grinned. "It's just a Fuzzle..."
by covergirl_tanemura
Headlines
Do YOU Know the Muffin Man?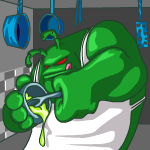 One of the most peculiar things in Neopia concerns the Grundo Chef, but ultimately, the Muffin Man. These days, Neopians don't hear a lot about the Muffin Man, however it appears as though the Muffin Man once existed in Neopia... more>>
Other Stories
Neopians Tell All
Have you ever picked up a piece of half eaten jelly, stared at it, and wondered where it came from?
---
Top Ten Mistakes Beginners Make
We all make mistakes. Buying a cherry stick because you thought it really did grant wishes, or even just feeding a Floud carrots. However, some of the more obvious mistakes NeoPets beginners make can be corrected.
---
Krawk Island Captives: Part One
"It's a place where... every Neopet can fly, even if they aren't Faeries, and all the food is free. There is also other stuff that's free, like toys, candy, you name it."

by squieshie
---
Just a -- Little Problem: Part One
The park was pretty nice; it was a warm summer's day and the sky was dark, stars flittering in the inky black sky. It was then that the screams started.
---
---
---