Your questions answered!
Read the answers to the most commonly asked Neopets questions this week in the Editorial section. Each week the most popular questions will be answered by one of the creators of Neopets, so keep checking back to stay updated.
The Great Outdoors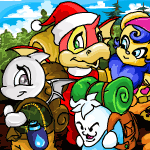 This time of year, when the heat is smoldering and the sun is always in your eyes, a common pastime of Neopians is conquering the great outdoors. They gather their bustling families and hike their way through the mountains and forests in search of the perfect place to open their tent... more>>
Do YOU Know the Muffin Man?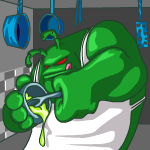 One of the most peculiar things in Neopia concerns the Grundo Chef, but ultimately, the Muffin Man. These days, Neopians don't hear a lot about the Muffin Man, however it appears as though the Muffin Man once existed in Neopia... more>>
Headlines include The Buzzer Game, a transition from NeoChat to NeoBoards, and the arrival of an exciting new game, Warf Rescue Team. Read about it here.
Slot Addiction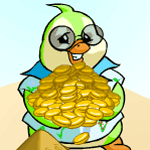 Games are a huge part of the entertainment of NeoPets. But what happens when a Neopian and their pets become a bit too attached to a game? It's no great surprise to find that many of us are already Neopian Addicts... more>>
Other Stories
"Balthazar is a Rotten Baby-Sitter" by fatesprite - "I was hoping that you guys could just play with the petpets and not, you know, terrorize him... more>>
"Cactus Flowers" by ladyariel32 - I promised to myself that as long as the cactus flowers still floated in the garden, I would never lose hope... more>>
"Elorah's Beauty" by beau_lis - There it was, on the announcement board of the recreation room of the Neopian Pound. Elorah, a green Elephante, read and reread the poster. The Neopian Beauty Competition was open for pets to enter... more>>
Don't Look Down!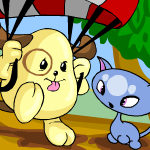 This week's issue is brought to you by: Warf Rescue Team

Submit your stories, articles, and comics using the new submission form.