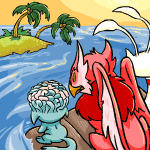 A Great Journey: Part Four
Gioacchino raised an eyebrow. "So you're saying that you turned my siblings into Usukis?"
by erika_idle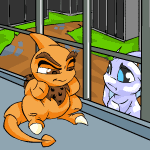 Dragonsky: Part Three
"So it's agreed, we combine the small size and power of Shoyru wings, the plumage of Eyrie wings as well as the best attributes of other Neopet wings when building the machine..."
by too_kule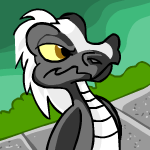 Ezanna in Charge: Part Three
"Sorry… it's just that, well, I really wanted Shelly and Battlesunn to, you know… trust me..."
by battlesunn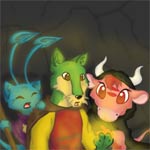 Fates Entwined: Part Five
"I'm under the impression that you are helping me out of a grudge against some Dark Faerie. Mind you, I don't like Dark Faeries myself..."
by sarakrindel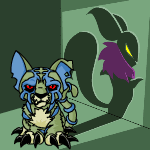 Living In The Shadow: Part Two
"Okay, we're here now what, we just barge in and hope they're home?" Fran stared up at the large wooden door.
by frostedfalcon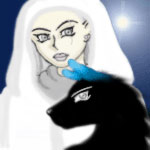 Origins: The Fire Within -- Part Two
"It'll be a while before the picnic is ready, so why don't you go out and explore?" To this, Yakynaza nodded mutely, a strange force seeming to propel him toward the volcano.
by zyranyx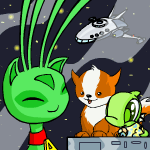 Searching for the Stars: Part Three
"Eyelle. I like that. Rosch is such a fitting name, too. We can get to a safer area, and then you can tell me everything that happened around here. Start from the beginning!"
by adoriblelapin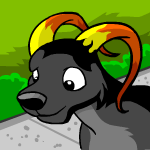 The Missing Gelert: Part Five
"You don't speak to me like that! I'm on an important mission, so just leave me alone!"
by buddy33774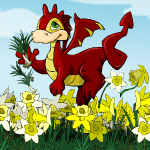 The Reality of Dreams: Part Sixteen
"Run for it! Get to the surface!" yelled Infernus, sprinting ahead. I followed as fast as possible, nearly tripping as a piece of floor dissolved almost directly underneath me.
by sabreur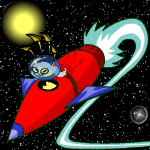 The Return of Aglyco: Part Three
"See what you've done? I've lost my composure on more than one occasion today, thanks to you. So I'll ask one last time. What are you here for?"
by peachifruit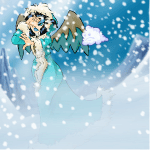 The Snow Faerie Files: Part Two
"Taelia, is it true you have been using Neopet parts in the creations of your spells?"
by nightflame46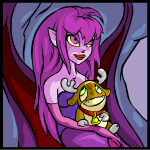 Truth of Faeries: Part Six
The three of us watched in horror as Truth devoured the rest of the blade, leaving only the wooden hilt.
by shimmering_aurora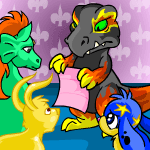 Unwanted Attention: Part Four
"Don't worry, Sis, it's just some harmless fun. And if it gets Faeriegal and Rosabelle out of our fur, then so much the better!"
by shelleylow