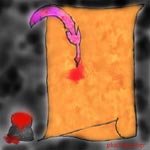 Cursed Ink Pot
Had we lost the spark to write? Writing was a chore. It just wasn't fun anymore.
by plushieowner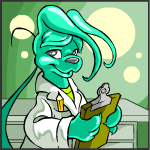 Doctor, Healer
"Are you sick as well, sir?" she asked, knowing full well that he was not.
by karateetee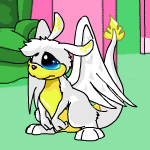 Fallen: Feathers
I watched the two feathers -- one glass, one real -- lying side by side on the counter.
by oily106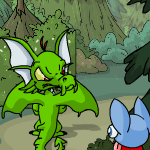 Finding a Voice
I longed not for companionship, love, or petty material things, for I was a Draik at the mercy of his own will and freedom.
by sol_luna_estrella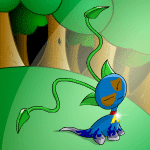 Flames: Solo Mission
We couldn't believe it… they were gone! We had noticed that many other Petpets were also going, but there was a sign that said they were missing.
by teghan62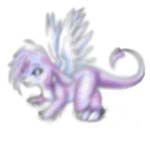 My Guardian Angel
Through my blurred vision I saw a bright yellow flash that disappeared as fast as it had come. A strange purple form had appeared where the flash had been.
by kit_sune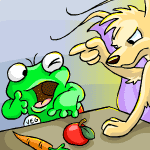 Never Poke a Healthy Quiggle in the Eye
"Pay attention! Now, you distract the Quiggle, and I'll take the apples and stuff them in my hat. Got it?"
by sweetviolet86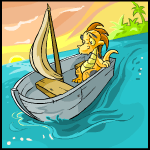 Pirate Psychiatry
"It seems you have -- please excuse me if I'm incorrect -- a problem with strong hallucinations and dreams at home, correct?"
by apparent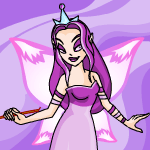 Queen Lessons
"It seems Fyora is giving out Queen Lessons. It wasn't cheap, but I wanted you to go! I thought that learning to be a queen would help you on your way."
by immortalmina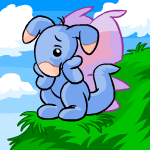 Thanks For Everything
This quiet hill was their spot, a place where they went to everyday just to relax for as long as they could bear it.
by laurensama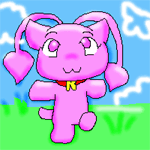 The Aisha Brothers Have A New Sister!
Okay, I thought it would be a lot of fun. But all hopes of that are shattered.
by hamsterz_r_best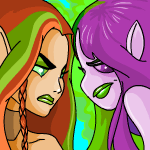 The First War: Jhudora Against Illusen
Jhudora and Illusen were having a war. Winner takes both homes, and loser is banned to Krawk Island forever.
by sarahbir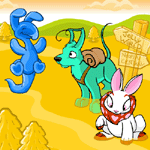 To Jelly, Or Not To Jelly
I woke up one morning wondering about 'Jelly World'. Is there really such a land? Or is it some kind of rumor or joke...
by lilmnm2003