Your questions answered!
Read the answers to the most commonly asked Neopets questions this week in the Editorial section. Each week the most popular questions will be answered by one of the creators of Neopets, so keep checking back to stay updated.
Never to be Silenced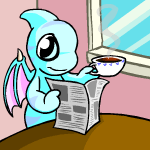 Hey, Slothy! Why have you been so quiet? Have you run out insults against me? Are you finally realizing that you're losing the battle? Honey, it's about time! Now really, Slothy, I figured you would put up more of a fight than this... more>>
Game of Kings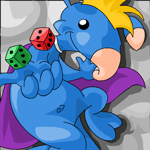 Dice-A-Roo is one of the many games, where it seems the only thing that matters is your luck. However, after winning a couple of Faeries and the jackpot twice, I have found out that there is more to this game than it seems. In this article, I'll discuss all the different kind of prizes that I have encountered ... more>>
Need or Greed?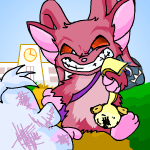 The number of topics is alarming. The message behind it even worse. How many times have you seen "CAN I HAVE A PAINT BRUSH?" or other expensive item requested? I know myself, I sit a boggle for a minute thinking of my hard-earned NP floating out into the hands of a stranger... more>>
Other Stories
"A Visit From a Villain" by blubblub317 - "Fantasia," Luna said cheerfully. "This is my friend, Dr. Sloth!"... more>>


"In the Failing Light" by barbcat00 - Nobody who came here noticed the lights. Nobody except the Lupe, and that is why he never went into the front... more>>


"Just Like You" by mrs_fluff - "I wish I could fight, just like you," his brother went on. "That would be great."... more>>


Delicious, Nutritious Snow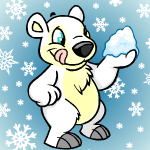 This week's issue is brought to you by: Snowmuncher

Submit your stories, articles, and comics using the new submission form.