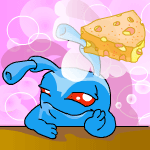 A Grundo
"Ohhh, my aching head," moaned Sam, rubbing the back of her skull gently.
by fersal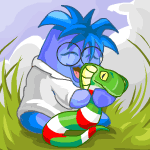 Crouching Lupologist, Painted Cobrall
"There's nowhere to run, Fluffy!" Al laughed maniacally. "Nowhere to hide!!"
by al_the_chia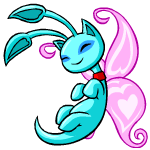 Po and the Ultimate Summer Job
At first, the idea repulsed me. Me, Polayo, at a summer job?
by polayo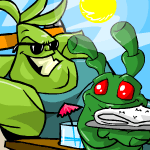 Sloth's Vacation
"Master, I do believe that we are arousing some suspicion."
by battlesunn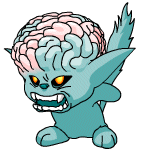 The Almighty Master of Mutants
"Who
by mystery03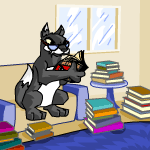 The Genius Mr_Polkadot and the Kiko-Bot!
"Hmm... it is late but I need to send this order out to the robot company to get that new Kiko-Bot!"
by axel_grease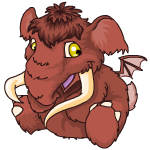 The Great Tyrannian Robbery!
"Wow! Someone stole the giant omelette! This is a perfect chance to be a superhero!"
by vvw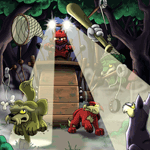 The Lupe Collector
"WHAT?! I MUST HAVE EVERY LAST LUPE FOR MY COLLECTION!!!"
by syrania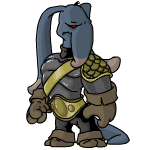 The Tale of Garoo
"You met Commander Garoo?" Kimika asked, half disbelieving.
by shidi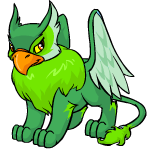 What a Day!
"Keetri! Come look at this!" Chardiye whispered, looking around for his sister. "...Keetri?"
by bekalou
Headlines
Draiks, the Mystery Island paint brush, and the arrival of Disco Aisha items at the Grundo warehouse are some of this week's top stories. Get the latest word here.
Other Stories
---
---
---
Needed: Part One
"Dantam, I'm giving all of my things away because... because I have to leave Neopia."

by tdyans
---
---
---