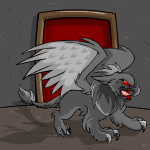 Sirasine raised her eyebrows. "Excuse me sir, but do I know you?"
by supergirl309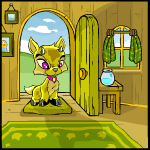 "But I can't leave you here. Come with me, we will look after you at my home for a while, until you are fine enough to be on your way. Would you want that?"
by arden_starr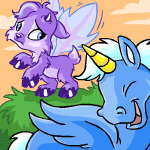 To Fly When You Can't: Part One
"You're NOT useless, just a little… well, bad at flying. But I'm sure we can teach you."
by worldcool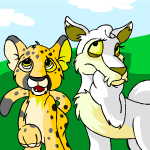 According to Toshiba's dream… the elders were wrong, and Azrel was still living-in the horrid place of the mutant Grundos...
by inkdroplets
Headlines
"Heiwami: An Angelic Aria" by random_joy - A sweet voice drifted on the wind, driving itself into the hearts of all that heard. Many of the small birdlike petpets stopped their own melodious singing just so they hear... more>>


Other Stories
The Sugar Snatcher
Carla was a just ordinary, plain Aisha that loved to read. One thing she despised of everyone was that her owner never let her eat sweets or chocolate...
---
---
---
The Music of Neopia
One very important, and often overlooked, part of the culture of Neopia lies in its varied and wonderful traditional music...

by yadoking
---
---
---