Hello and thank you for joining us as we present this week's edition of The Neopian News Brief, your one-stop guide to all the latest happenings in the world of Neopia, from the celestial scenery of Faerie City to the pastoral provinces of Meridell. These past few days have been awfully busy, so let's get right to it!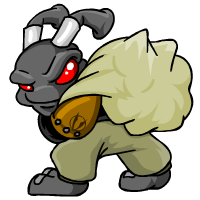 Our lead item today involves a story we began following last week: the sudden disappearance of all those Petpets. As more and more of them continue to turn up missing, all sorts of oddball conspiracies have begun coming out of the woodwork. A cryptic post in New Features on Monday fueled much of the speculation, as the following statement was made public: "We think we know who is behind it, but there could be no way.. he was defeated years ago..." This provided an almost endless supply of possible culprits, ranging from such paragons of evil as Dr. Sloth and the Monoceraptor, to the tiny Petpetpets that recently arrived on the site (who are supposedly the plague-ridden agents of some diabolical mastermind). However, a report surfaced on Tuesday that a "shady character" (identified as a grey Grundo carrying a large burlap sack) had been spotted boarding a shuttle and heading for the Virtupets Space Station.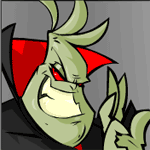 For many, this revelation all but certified that Sloth and his minions were to blame for the ghastly Petpet purge. This, of course, begs the question, "What now?" If the stolen Petpets really are the work of Dr. Sloth, then what is he planning to do with them? If, as some have speculated, Sloth (or whomever is responsible) is attempting to build a massive Petpet militia, then it would appear that another war could be on the horizon. Something else to consider: before their disappearance, many of the Petpets had been building up their levels by fighting in the Petpet Battledome, which is located in Darigan's Citadel. Could this be a clue to some secret alliance between Sloth and Lord Darigan?

Might that have been the plan all along, for Darigan to host an arena that built the Petpets into fierce fighting machines, so that Sloth could steal them and forge an army capable of toppling Neopia? If Sloth and Darigan have joined forces, does Neopia really have any chance of stopping them?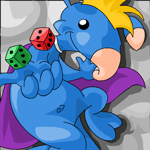 In much happier, and significantly less apocalyptic news, Thursday brought about the introduction of Roo Island, the first of what promises to be many more Mini-Worlds. If you currently go to Roo Island, you'll hardly find more than Dice-A-Roo and some links for a few Neopedia stories. However, in the near future look for plenty of additional activities to be added to the island's landscape (that dome on the lower right looks rather promising... I wonder what that could be?).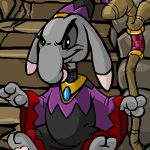 In the interest of bringing you all things Roo, Wednesday saw the arrival of Advisor Broo in the Battledome. Bored of sitting around for hours at a time while everyone else played dice, Broo decided to set out in search of a little excitement. Thorougly armed with an arsenal that includes his notorious gnarled staff, Broo's might is only exceeded by his treacherous guile... so beware!

For those who would rather not spend their weekend being clubbed upside the skull by Advisor Broo and his gnarled staff, perhaps you might find a few hours of gardening in the backyard more suitable. If you're the sort who prefers colour lillies over a concussion, then you might be interested to know that a quartet of NeoGarden statues were released on Wednesday.

These stone sculptures, featuring depictions of a Zafara Guardian, Scorchio Water Carrier, Lost Desert Kyrii, and Swimming Flotsam, come with rarities between eighty-six and ninety. Sure, they might not be cheap, but if you can afford to pick one up, you'll be glad that you did, because they look really great!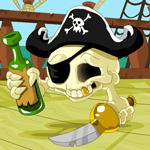 While we realise that most Neopians would rather just wait to find out about additions to the site when they appear in New Features, we understand that a handful of you aren't so patient, and would actually prefer to get a jump on things by hearing about them months in advance (okay, so maybe it's more than a few of you ;). Well, if you're one of those among the latter, then Friday was certainly a red-letter day for you, as a number of upcoming projects were added to the Coming Soon page.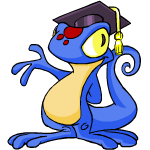 Among the things you'll soon be pestering us about in the Editorial... erm, I mean... among of the things you have to look forward to in the months to come: Test Your Strength, The Pirate Kiko's Revenge, new message boards, a Secret Ninja Training School, and a 3D Dungeon Adventure. Combined with the arrival of NeoSchools, NeoQuest 2, and the ever-belated Tyrannian Land War (ah, someday...), there should be plenty of action on deck during the next few months to keep everyone busy well into Year Six.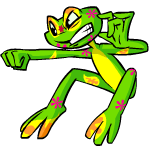 As if last week's Quiggle Day festivities weren't enough amphibian action for you, this week got off to a rollicking start with the celebration of Nimmo Day. Technically getting underway with free training on Sunday, Nimmo enthusiasts found a staggering array of goodies awaiting them on Monday. Starting off, as always, with a quartet of books and an assortment of Battledome accessories (weapons, moves, and the aforementioned free training), Nimmos were also treated to four flavours of Nimmo Bites (lily-pad shaped sweets), three new paint brush styles (shadow, starry, and disco), a quintet of Buddy Icons, and (on Tuesday) a gaggle of new Fun Images. Nimmos were also featured in the Pet Spotlight, Poetry, and Caption Contests, along with a display in the Art Gallery. Way to go, Nimmos!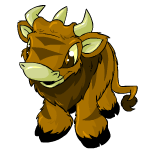 Moooving right along, Thursday brought us this year's celebration of Kau Day. In addition to a handsome set of books (including The Great Kau Caper, which apparently even comes with its own bookmark!), Kaus picked up a quartet of cream cakes from the Bakery, two new paint brush styles (Tyrannian and ghost), five new Buddy Icons, a bevy of Battledome aids and (on Friday) an assortment of NeoGreetings. Kaus also had significant roles in this Thursday's Site Spotlight, Poetry and Caption Contests, and turned up with an exhibit in the Art Gallery. Yay, Kaus!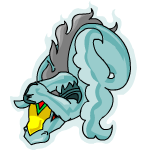 It's now time to take a closer look at today's headlines from the world of finance. In the face of all odds, the economy continues to take a dive, slumping another fifty-one points to round out the week at under 650. The Neodaq has now racked up six straight weeks of diminishing returns, and no one can honestly say that an end to the slide appears anywhere in sight. Peophin Water Parks led the way among the losers, thanks to a fifty-eight point collapse that took them from being the most valuable company in Neopia to being worth eighteen NPs a share in less than a week.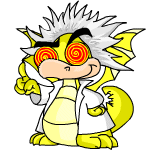 On the other hand, investors were just as stunned by the meteoric rise of EEEEEURGH!!! Ltd. In a span of less than twenty-four hours, the company shot from twelve NPs a share all the way past the fifty NP mark. "I've never seen anything like it," said one investor. "I'm not exactly sure what they do, but it certainly seems like they're doing it right!" However, in this most bizarre of business weeks, neither the demise of Peophin Water Parks, nor the astronomical leap by EEEEEURGH!!! Ltd., turned out to be the financial world's top story--that "honour" would have to go to Fuzz-I-Ow! Plasters and Bandages, who declared late Thursday evening that they were going out of business. FUZZ is the first company to go broke since Kacheek Telecomm abruptly went belly up last November 7th.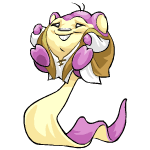 Despite the economy's sad current state of affairs, one brave new company decided to throw their hat into the ring this week and become the Big Board's newest members. When asked about the decision to open their doors now, while the economy is in the midst of an excruciating recession, a spokesperson for Meri Acre Sausages said, "The way we see it, now's the perfect time to jump in. It would be much tougher for us if we had to compete against a bunch of companies that were strong and firmly established. The fact that everybody else is reeling right now actually puts us a lot closer to being on equal footing." Well, we'd like to wish Meri Acres Sausages, and everyone else on the Neodaq, the best of luck. Goodness knows they could use it right now....