Hello and welcome to this week's edition of The Neopian News Brief, your all-in-one summary of everything that's been going on in Neopia, from the villainous vaults of the Darigan Citadel to the parched provinces of the Tyrannian Plateau. There are plenty of exciting new topics to be covered today, so let's get right to it...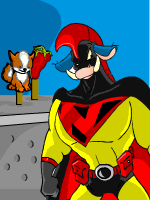 Our lead story this week is the exciting arrival of Defender Trainer, a fast-paced new quiz game. Earning the right to call yourself a Defender is an honour reserved only for Neopia's best and brightest. Joining the ranks of such elite warriors not only requires a courageous heart, strong muscles, quick reflexes, and nerves of steel, but it also calls for someone with the perseverence to train for hours at a time, day after day. Oh sure, you'll start out like everyone, slowly working your way up from the easiest levels. However, as the pace starts to quicken, and the questions keep getting tougher, you'll have to take a good look at yourself and ask, "Do I really have what it takes to keep going, despite all the setbacks?" When it seems like you've hit a wall, and can't go on any further, just remember: quitters never win, and winners never quit... so hang in there, and best of luck!

Once again, the Furniture Shop has managed to dazzle and amaze us, as their recent streak of fantastic items just keeps getting better and better. This week got off to quite a start, when a quartet of bathtubs received their debut on Monday. Now available in disco, fancy, plain white and spooky styles (just watch yourselves getting in and out of that last one, folks...) no bathroom would be complete without one!

Speaking of bathtubs, the wicker bathtub became this week's fifth tub style on Wednesday (don't ask us how you're supposed to keep any water inside a wicker bathtub... that's YOUR problem!), joining the wicker toilet and sink in a trio of items that mark the Furniture Shop's initial attempt at "branching out" into the world of wicker.

That was followed on Friday by the unveiling of some ultra-creepy Spyder furnishings. Get nice and cozy while reclining in a furry Spyder beanbag chair, or kick up your feet and relax with a Spyder footstool. But don't get too comfortable, though... is it just me, or did that Spyder armchair just blink?!?

This past Thursday also saw the release of some great Neopian accessories, which are sure to bring a little extra flair to your online experience. First up: a brand new batch of Buddy Icons, featuring such excellent themes as Island Pets, Tyrannian Pets, and Defenders of Neopia.

Also in tow were an impressive trio of Darigan Fun Images, which make for a perfect way to add some spark to your pet page or shop. Lastly, how could we forget about dear ol' mum? Mother's Day is coming up this weekend, so be sure to send her a NeoGreeting that shows you actually remembered this year!

Also creating a stir this week was the release of some cracking new stamps (when was the last time we mentioned those?). It all began on Tuesday, with the release of three stellar Happy Valley stamps, depicting Mika & Carassa, the Negg Faerie, and Rink Runner.

As if that weren't enough, stamp afficionados were surely bowled over by Friday's most worthy release of four stunning Virtupets stamps. Sporting rarities as low as seventy, and showing off such cool subjects as Blarthrox the ummagine collector and Advert Attack, we could easily exhaust our supply of superlatives telling you how awesome these stamps are, but then there wouldn't be any left for the rest of the News Brief, so let's just move on then...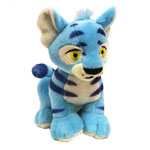 On the merchandising front, there were a couple of exciting announcements this past Thursday. Leading off was news that blue Kougra plushies would be hitting Limited Too stores on Saturday, May 17th. As always, it's not a bad idea to call a few days in advance, in case your local LTD2's shipment happens to turn up a little early. That's not all, though... that very same day, the 99Dogs online store will begin selling blue Kougra shirts. Shirts will be on sale for a very limited time, so if you're interested in getting one, you'd better act fast!

In our last bit of merchandising news, it was also declared that many of the older Rare Item Code items had been retired, and replaced with a new slate of items. Now that they've been yanked from the Grundo Warehouse, you can finally expect the value of those Ooga books and Snowager posters to go up some... and remember to keep an eye out for some of the new items next time you go to redeem one of your codes!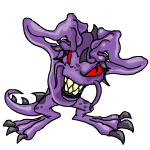 How now, brown Kau?!? Indeed, that was the question on everybody's mind this past Monday at the Rainbow Pool, as the Kau's latest PB style kicked off a week of new arrivals. Darigan Techos and starry Kougras joined the mix on Tuesday (along with newly made-over spotted Grundos), then were followed on Wednesday by two Tonu (split and rainbow) and a trio of Grundos (red, white, and rainbow). On Friday we finished up where we started, as a brown PB style was released once again, this time for Gelerts. In the latest news from the Petpet Puddle, on Tuesday a quartet of Petpets (Faeillies, Candychans, Kookiths, and Snowickles) became available in Rainbow for the first time. Nice going!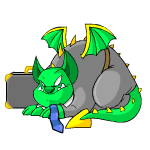 It's now time to take a closer look at today's headlines from the world of finance. Two weeks ago, the economy seemed poised to begin a gradual comeback, but last week's losses temporarily derailed any hopes for a sustained recovery. As this week began, many wondered, "Would the Neodaq resume its prolonged slide of the past few months, or would a new wave of bargain-hunters cause another surge?" Well, it seems as though the latter turned out to be the case, as the Neodaq managed to climb an impressive forty-five points in heavy trading.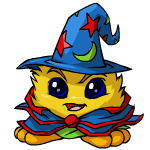 Leading the way during this recent resurgance has been Skeith Bodyguards, which we pegged last week as a possible contender to become the new "Kings of the Big Board." SKBD put up a whopping forty-eight point gain, jumping all the way to 115 NPs a share and solidifying their status as the 2nd most valuable company in Neopia. Posting the next-largest gain was Shop Wizard N-Commerce, which used a twenty-six point profit to vault all the way to Number One, closing out the week with a stock value of 131 NPs. As you can imagine, the once-mighty Peophin Water Parks was this week's biggest loser, following up their forty-one point collapse from last week with an equally-catastrophic thirty-nine point decline.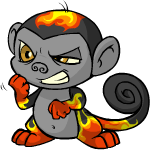 We've already mentioned the meteoric rise of Skeith Bodyguards, but what about last week's other top prospect? Well, Balthazar's Faerie Bottling failed to do anywhere near as well as SKBD, but their four point loss for the week pales in comparison to that of PEOP. As they continue to hold the fourth highest value on the board (at fifty-six NPs a share), a rush to the top isn't totally out of the question for BOTT. However, they could face stiff competition from Mynci Imports, who have put together three consecutive double-digit gains, allowing them to close out the week at #5, with fifty-two NPs a share.
With Peophin Water Parks starting to look like they're down for the count, could it be much longer before Shop Wizard N-Commerce follows suit? Or will they display the fortitude and courage that's required to fend off a challenge from rising stars like Skeith Bodyguards, Balthazar's Faerie Bottling, and Mynci Imports? We'll just have to wait and see....