Hello and thanks for joining us as we present this week's edition of The Neopian News Brief, your all-in-one summary of everything happening in Neopia that's fit to print. From the pastoral prairies of Meridell to the perplexing passageways of the Virtupets Space Station, we've uncovered plenty of stories to discuss this week, so how about we just go ahead and get started?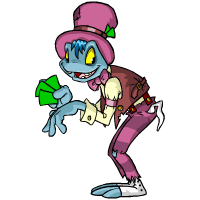 This week's lead story is the arrival of Deserted Fairground scratchcards. On Wednesday, Sssidney the scratchcard salesman arrived with an annoying lisp and a whole heap of scratchcard action. Oh sure, his cards might be a little pricier than the ones on sale in the Ice Caves, but supposedly his prizes are much better. You can buy as many of Sssidney's scratchcards as you want, but you can only scratch off five of them per day (combined with the five cards from the Ice Caves you're allowed to scratch, that gives you plenty of chances to win each day). Sssidney has six types of cards for sale, varying from the ultra-common Crypt of Chance scratchcard, all the way up to the incredibly hard-to-get Rotting Riches card, which allows you to take a crack at winning the jackpot. Get scratchin', and good luck!

Also creating lots of buzz in Neopia this week has been the release of more NeoHome accessories. Given the interest surrounding the first set of sinks that debuted two weeks ago, it's hardly surprising to see Series Two turning up in stores so quickly. This past Monday marked the unveiling of these four new sinks, which are now available for the first time in disco, cloud, spooky and fancy motifs.

However, the biggest home-related stir of the week came on the following day, when a quintet of playpens turned up in the Furniture Shop. Baby pet owners, take heed! Now you can keep your adorable infants from running wild and getting into everything. Available in pink, cloud, yellow, bubble and dung, these playpens are highly recommended for those with nosy newborns.

As anyone can tell you, Kyrii are quite particular about their personal appearance. Therefore, you can be sure that plenty of Kyrii rushed out to the Grooming Parlour on Monday, as soon as they heard that a new batch of beautification products were headed their way.

Now, if you own one of these self-centered scamps, you too might want to rush out and help them get their paws on a red Kyrii mirror, green Kyrii comb, some sparkling Kyrii bubbles, or perhaps a yellow Kyrii hair clip. The rarity on all four of these items is in the 80's, so if you manage to come across a bargain, it might be wise to try and snatch it up!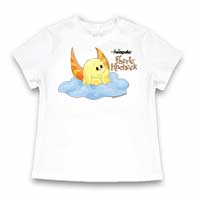 On the merchandising front, last week we mentioned that Faerie Kacheeks would be coming to Limited Too on Saturday, March 29th. Well, if that isn't enough, this past Thursday it was also announced that a small supply of Faerie Kacheek t-shirts would be going on sale at the 99Dogs online store. These shirts will be available for a limited time, so if you're thinking of getting one, you won't want to hesitate for very long. Also on Thursday, it was revealed that 99Dogs would be offering a special discount promotion. Those who purchased two Neopets or 99Dogs items from the online store would get $5 off the cost of shipping, while those purchasing three items would receive free domestic ground shipping (or $10 off any other shipping method).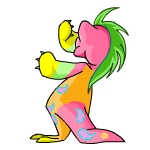 Throughout the week, there was an abundance of stylish new looks for both pets and petpets alike. There were a whopping seven new paint brush styles this week, beginning with brown Eyries on Monday, then moving on to electric Korbats and starry Blumaroos on Tuesday. Wednesday marked the unveiling of silver Wockies and electric Acaras, while disco Krawks and orange Meercas turned up on Friday. If that's not enough, Kauvara came out with a quartet of plushie morphing potions on Wednesday, which allows one more way for your Kau, Aisha, Buzz or Scorchio to get "plushified" without having to find a plushie PB.

There was also quite a splash at the Petpet Puddle, as the rainbow petpet paint brush made its arrival on Wednesday. As could be expected, a quick succession of petpets soon became available in the new rainbow style--Kadoaties, Doglefoxes and Anubi showed up on Wednesday, while Warfs, Snowbunnies, Noils and Angelpi came out on Thursday. Last, but certainly not least, Tuesday brought us the debut of four new Drackonack colours... get yours now in blue, white, green and yellow. Awesome!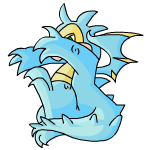 Now, the time has come to take a good look at today's headlines from world of finance. After holding steady at 1194 last week, many market watchers were thinking that the time might be right for another leap forward. However, it was not to be, as the Neodaq plunged an incredible 123 points, the Big Board's steepest decline in more than a month. Taking the biggest hit was The Neopian Auction House, which just last week looked like it might be making a return to form. Instead of building on the thirty-eight-point gain of the previous week, TNAH took a colossal eighty-one point plunge (the biggest since June of 2001, when Neopian TV Channel One fell 117 NPs a share).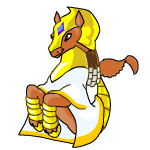 Almost as staggering as TNAH's collapse was the stunning surge put together by Peophin Water Parks, which rose a whopping forty-five-points to assert themselves as the undisputed kings of The Big Board. The second most valuable company in Neopia, Shop Wizard N-Commerce, held steady for the third straight week, hovering around the 140 mark once again. In fact, other than PEOP, no other company on the board was able to post a double-digit gain, with Dice-A-Roo Industries finishing a distant second after putting up a relatively respectable nine-point gain.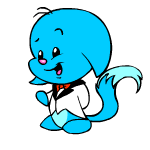 So then, as the economy continues to sour, many look to the overwhelming rise of Peophin Water Parks as the primary culprit. If PEOP keeps on growing stronger, will the rest of the Big Board continue to wilt? Or is it possible that a crop of hard-charging newcomers could be on the verge of rising up and taking them out? We'll just have to wait and see....