Hello and thank you for stopping by as we present this week's edition of The Neopian News Brief, your all-in-one source for the latest news from the world of Neopia. There's quite a bit of ground to cover, as this past week has been one of the busiest in recent memory, so let's not delay...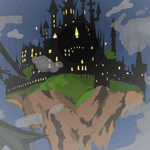 Our lead story, once more, is the ongoing battle between Meridell and the forces of Lord Darigan. As the campaign's first week drew to a close, King Skarl's army held a commanding lead. Hoping to find a quick resolution, on Monday Skarl sent out the massive Skeith Defender, a fearsome beast many thought would surely spell the Citadel's doom. Facing near-certain defeat, Lord Darigan had little choice but to put his faith in a motley horde of Draconians. Just like their counterparts in the peasant militia, the horde fought bravely, helping Darigan's army to gain some much-needed ground on Meridell.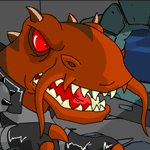 Also on Monday, the Citadel's leadership had an opportunity to express their side of the events that lead up to the war, pointing out that the orb was theirs long before Meridell came along and snatched it away. The following day, in light of these claims, members of both armies got an opportunity to switch allegiances. Given the information that had been presented the day before, hardly anyone was surprised when most of the defections were from Skarl's army to that of Lord Darigan, further narrowing Meridell's lead.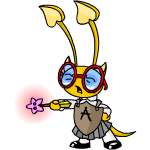 Hoping to stem the Citadel's rally, King Skarl enlisted the aid of Lisha and her powerful wand (in fact, it proved to be a little too powerful, and Lord Darigan had to take some corrective measures to even things out). As a countermeasure to Lisha's arrival, Darigan looked to gain more momentum by sending out zombified versions of the Champions of Meridell... ooh, spooky! Slowly but surely, Darigan's forces battled on, cutting their deficit to less than a million points sometime around Friday evening. By then, Jeran and the Draconian Grarrl had entered the fray. Is Lisha's brother capable of slowing Darigan's advancing army, or will the Draconian Grarrl help cut into Meridell's lead even further?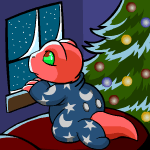 Also creating quite a stir is this year's return of the Advent Calendar. For those who don't know, once a year, during the month of Celebrating, Neopians can swing by Happy Valley to pick up their daily prize (which is totally free!) So far, a wide range of supercool items have been given out, including squeaky rubber Bruce toys, fireplaces for your NeoHome, and a special Snow Wars collectable card that will never be given out again. So, each day this month, make sure that a visit to Happy Valley is the first stop on your daily errands... you'll be glad you did!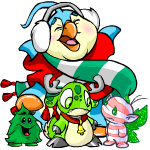 While popping in to pick up your prize from the Advent Calendar, you may notice that a new shop has arrived in Happy Valley. That's right, it's the Wintery Petpet Shop! Ever since opening their doors on Monday, this icy emporium has been doing a good deal of business, thanks to their adorable array of snowbound sidekicks. So, if your pet has their heart set on getting a Raindorf or Fir for the holidays, then why not swing by and oblige them?

Speaking of Petpets getting into the holiday spirit, Friday was quite a day for those who own a Mortog, Meepit, Symol or Meowclops. These four were just the latest species who can now, thanks to the magic of the Petpet Puddle, head over with an X-mas Petpet PB and get themselves painted in a stunning new holiday design. But that wasn't the only news coming from the Petpet Puddle. Now, your Baby Blu can get painted either red, white, yellow, or Christmas.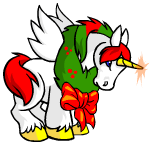 Not to be outdone, the Baby Blus' full grown counterparts, Blumaroos, also received some special news in the paint brush department, joining Grundos and Bruces as the latest species to add the plushie paint brush to their array of styles. As one would expect, this week new additions also included two more pets becoming eligible for Christmas PBs (Pteri and Unis). Also making a splash were cloud Meercas, who turned up on Tuesday, and rainbow Draiks, who made their debut on Wednesday.

Are you tired of waiting on NeoSchools? Do you submit dozens of captions, but never seem to get picked? Still holding a grudge over that whole Chia Flour thing? Well, if you answered yes to any of the above, then just relax. Thanks to the miracle of Whack-A-Staff Member, the time has come for a little payback. You see, here at NeoPets, we have a saying that goes, "Revenge is kind of like plate of crab legs. It's a dish that's best served cold... with a mallet!" ; )

Why not show J. Boogie how you really feel about him taking away that secret level on Meerca Chase? Now's your chance, thanks to Whack-A-Staff Member. The best part is, not only do you get to vent your frustration by blasting the NeoPets Team upside their heads, but you also earn CRAZY NP for doing it! So what are you waiting for? Let 'em have it!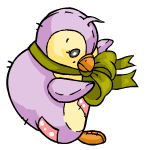 As Thursday rolled around, Neopia put on their dancin' shoes and got ready to shake a tailfeather, as everyone joined in to celebrate Bruce Day. While many Bruces felt compelled to bust a move and vie for the title of Last Bruce Standing, those who sought other options found plenty to do. As always, Bruce Day came with a whole host of goodies, starting with a wide assortment of free training, new Battledome weapons and moves, books and baked goods.

But that wasn't all, as the fifth day of Celebrating also brought two new paint brush styles (plushie and checkered), Brucicle treats and squeaky Bruce toys from the Advent Calendar. Bruces were also featured in this week's caption, poetry, and site spotlight contests, and recieved a special in the Art Gallery, as well. Way to go, Bruces!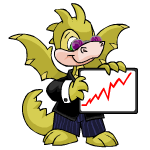 Now, it's time for us to check in on today's top newsmakers from the world of finance. To the shock and amazement of many, the Big Board not only put up its fifth straight profit, but it also posted its highest gain of the current streak, building on last week's thirty-eight point rise with an incredible 113 point boost. Leading the way, after a relatively modest gain last week, was The Neopian Auction House, which stunned investors with a colossal seventy-nine point vault.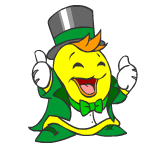 Also making a rather spirited showing was Faerie Clothing Ltd. Their shares not only climbed a whopping thirty-five points, but they were also one of five brave companies to rise back above the dreaded fifteen NP mark. However, those encouraging gains were nearly offset by the four companies that fell below fifteen NPs. One such company that failed to perform was Chiatech Password Security, whose value dropped a disturbing eleven points.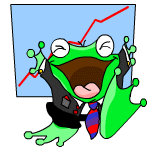 Despite their poor showing, Chiatech was far from being the biggest loser of the week. No, that honour would go to Mynci Imports, a company whose twenty-nine point collapse stunned nearly everyone on the floor. So then, with so many companies taking such big losses, how is it that the Neodaq has continued to climb so steadily? Well, the fact is that a handful of companies have really pulled away from the pack, and left the rest of the economy at a severe disadvantage. Will the gap between Neopia's richest and poorest companies continue to grow, or will companies like The Neopian Auction House be humbled, then return to the fold? Only time will tell....