Hello and thank you for joining us as we present this week's edition of The Neopian News Brief, your all-in-one source for the top stories that are making news throughout Neopia. It's been quite a busy week, with plenty to cover, so let's get to it, shall we?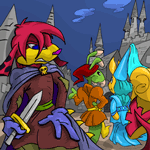 Our lead item this week is the arrival of a new Battledome Challenger, none other than the legendary Zafara Rogue. Oh sure, you've heard the tales of her fearless exploits, now see if you have what it takes to face her in the Battledome. Boasting an arsenal that includes her mighty power dagger, you'll need to keep a close eye on this sword-wielding sneak, lest she make away with all your Neopoints!

As mentioned in last week's News Brief, the mania that is stamp collecting continues to rage on throughout Neopia, and shows no signs of letting up. On Tuesday, the fervour surrounding stamps reached new heights as The Great Stamp Giveaway was announced.

At last, Neopians would have the chance to get their paws on some cool Tyrannian stamps (without even camping out at the Post Office Kiosk... nice!). Then, Wednesday and Thursday each saw the release of three new Haunted Woods stamps. Ooh... spooky!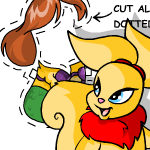 Speaking of popular Neopian trends, the buzz surrounding this week's debut of Super Fashion Playmate has proven that Usukimania remains alive and well. On Monday, Usuki fans were delighted to discover that they could now print out and dress up their very own Usuki dolls in eighteen supercool styles (with more on the way). Additionally, four new Usuki doll styles were also unveiled, including Pretty Pink Usuki and... *drumroll* Usuki Defender!!!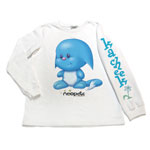 On the merchandising front, a number of big announcements were made this week. On Monday, news came that NeoPets drawstring bags would be arriving in Limited Too stores throughout the week. Then on Thursday, it was revealed that longsleeve Kacheek shirts would also be hitting the shelves this weekend.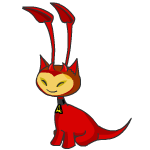 However, the news creating the biggest stir had to be the announcement that 6,000 Halloween Aishas would be released on September 21st. Now, as we all know, occasionally the plushies end up being put out a few days in advance, so you might want to give your local LTD2 a call some time next week, just to make sure that you get in on time to pick one up.

Speaking of picking up plushies, this Tuesday the Toy Shop released, for the very first time, a quartet of Petpet plush toys. Now, if your pet doesn't have a Petpet to call their own, they can have fun playing with a Snorkle, Buzzer, Frogarott, or Hasee plush toy.

Right now, it doesn't look as though there will be very many of these plushies in stock, so be sure to keep an eye out for them. In other Petpet related news, Friday saw the arrival of the super-rare Turmac at Ye Olde Petpets in Meridell.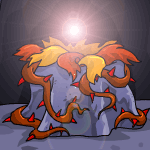 Also creating a great deal of excitement this week was the unveiling of the Draik Nest. When Draik eggs came out last week, many Neopians were overheard asking questions such as: What are these Draik eggs? What do they do? What are they for? Well, since the Draik Nest has been uncovered, the purpose of Draik eggs has become perfectly clear to those who've visited the nest. Now, if we could just figure out what to do with those Fish Neggs...

This past week was very special indeed, for not only did Neopia celebrate Draik Day on Monday, but this Friday also saw the commemoration of Techo Day. Along with the requisite supply of baked goods, Battledome weapons and books, these two also received some rather special treats.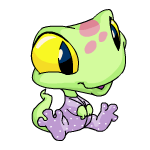 For example, Draiks were bestowed with three new paint brush styles (cloud, fire and baby) and along with the aforementioned arrival of the Draik Nest, Draiks were also featured as one of three new backgrounds that were released on Thursday (along with Krawk and Ixi images). As for Techos, they also received a trio of new paint brush styles, so now your Techo can be painted either rainbow, shadow or baby.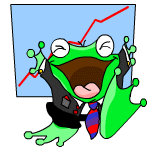 It's time to take a look at today's top stories from the floor of the Neodaq exchange. After posting a loss during three of the last four weeks, it now seems as though The Big Board has begun to rebound, with the index rising a solid forty-four points, climbing all the way up to 871 on Friday. Leading the way was Breadmaster Bakeries, whose shares jumped from sixteen to forty-three NP each, nearly tripling in value.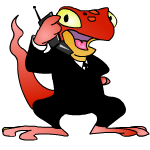 Also posting a respectable profit this week was Mynci Imports, who not only saw their shares rise by eight NP, but also managed to get back over the dreaded 15 NP mark. MYNC was one of four companies that pulled themselves out of limbo this week; however, these gains were offset by the four companies who, unfortunately, slipped below 15 NP. Leading the way among this quartet of underachievers is The Smuggler's Cove, whose shares lost eighteen points each, falling all the way to thirteen NPs a share.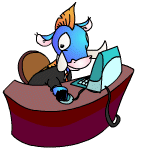 However, those scurvy smugglers aren't the only ones who had a tough week. Also losing eighteen NPs a share was Lupe Consolidated, whose hopes as a rising star within the Neopian economy appear all but dashed. Now that they've fallen from the plateau of being worth fifty NPs a share, it'll be interesting to see if LUPE can recover, or if they'll continue to falter in the weeks to come.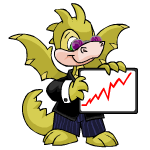 So then, despite a seventeen point drop of their own, The Neopian Auction House remains perched atop The Big Board, worth three times as much as any other company. With the economy as a whole beginning to turn around, will this iniquity continue? Or will any of the half-dozen or so companies currently valued in the 30's and low 40's emerge to pose a challenge? Only time will tell....