Hello and thanks for stopping by as we present this week's edition of The Neopian News Brief. These past few days have been unusually busy, with lots of big stories to cover, so let's not waste any time!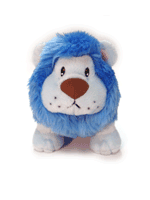 Our lead story this week is the impending arrival of Petpets at Claire's stores throughout most of the US and Canada. For months, Canadians have been clamouring for a chance to get their hands on NeoPets merchandise... well now is your chance! As soon as next week, Claire's stores throughout North America will be overrun by a stampede of Noils, Babaas, Doglefoxes and Angelpusses! As for those of you in the UK, fret not; you'll be glad to know that Petpet shipments should start to hit your shelves sometime in August. Hooray!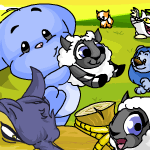 To celebrate this joyous occasion, a new game called "Extreme Herder" was released on Tuesday. You are Samrin the Kacheek, a busy little shepard who's got his hands full rescuing Petpets from the clutches of the mighty Balthazar. Stun the evil bountyhunter by catching a snowflake, then gain a burst of speed when you grab the orange speed orb... but hurry, before Balthazar turns one of your flock into a light snack!

In other Petpet-related news, a number of new looks were added to the Petpet Puddle on Monday. Now, thanks to the magic of a Petpet paint brush, your pet can turn their little sidekick into a Faerie Poppit, mutant Greeble, spotted Puppyblew, or robot Harris. Maybe now they won't be so upset about not making the cut to go to Claire's...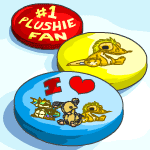 Another big story this week has been the arrival of a new game called "Plushie Tycoon." Your goal is to become a wealthy king of industry by making and selling plushies. The game takes you through all the different steps of manufacturing, from staffing your factory to purchasing raw materials, then stocking your warehouse and filling your shelves. You'll need a sound strategy to keep productivity maximised, so get to it!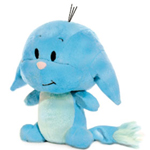 For those who enjoy the company of REAL plushies, this week saw the release of blue Kacheeks in Limited Too. That's right, by the time you read this, you should be able to walk into your local Limited Too store and pick up one of these adorable new Kacheeks. Hmm, considering that Kacheeks are the second most popular species on the site, chances are these will sell rather briskly, so you might want to hurry to Limited Too and snap one up...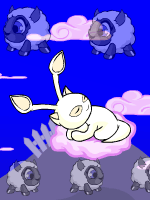 On Wednesday there was the release of "Maths Nightmare," an improved version of the old "Alien Invasion" game. In this latest adaptation, Imiya the Aisha is fast asleep, trying to get a good night's rest before her huge maths exam tomorrow. However, a herd of Babaas have arrived, bearing maths problems that need solving. Help Imiya stay asleep by hurrying to solve the problems, but keep an eye out for those hideous Mutant Babaas, whose problems can be SUPER difficult. Do you have what it takes to tackle the dreaded random fifth level?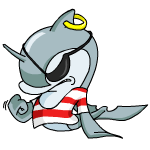 Wednesday also marked, much to the dismay of Jetsams, the celebration of Flotsam Day. Throughout the day, Neopia basked in the glory of these perceptive pets with a vast array of books, baked goods, and battledome weapons. Also of note were two new paint brush styles (Pirate and Cloud), along with the unleashing of some magical Flotsam plushies in the Toy Shop.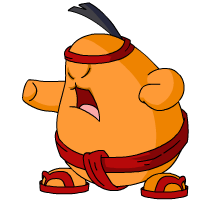 Also making an auspicious debut this week was that chunky Chia challenger, Kasuki Lu. Should you be lucky enough to locate him (and let's face it, the guy's pretty hard to miss), then you too could feel the wrath of this ferocious warrior. Keep in mind, though, Kasuki Lu's not just a big mound of blubber; he also happens to sport a mighty arsenal that includes his razor-sharp sword and formidable Kasuki Lu chucks... HIIII YAAAAA!!!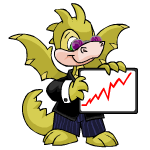 The time has now come to take a look at who's making news in the world of finance. After last week's miraculous 175 point spike, the Neodaq staggered and fell a humbling thirty-three points, dropping once again beneath the one-thousand point mark, opening at 990 on Friday. Leading the way among the losers was The Shoyru Company, who followed up last week's incredible forty-three point climb with an equally impressive forty-one point collapse. Oh well... easy come, easy go.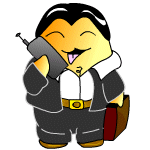 Another big loser this week was Skeith Bodyguards, who fell a disturbing thirty-eight points, all the way to a meager seventeen poins a share. After posting a modest seven point gain last week, it looked like SKBD would continue to rebound from the nineteen point loss that they took two weeks ago. However, rather than mounting another offensive, the company simply flopped, and are now poised to fall below the dreaded 15 NP mark.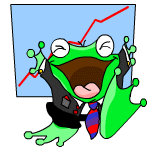 Speaking of those that slipped into limbo, Kacheek Telecomm was one of four companies making the descent into purgatory, as shares took a fifteen point decline and ended up at a measly eleven NPs a share. On a brighter note, the loss was slightly counterbalanced by the resurgence of a trio of companies, which brought the number of companies under 15 NPs to a total of twenty four.
So then, which economy should we believe is the REAL Neopian economy? Is it the bull market that came roaring in two weeks ago, or is it the bear market that staggered out with a limp this week? Only time will tell....