Hello and thank you for joining us as we present this week's installment of The Neopian News Brief, your one-stop guide to everything that's been going on in the world of Neopia, from the splendid spires of Faerie City to the pastoral plains of Meridell. We've got quite a bit of ground to cover today, so let's get right to it...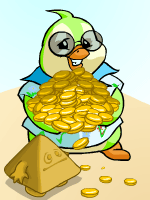 Our lead story this week is the arrival of Brucey B Slots, a fantastic new game that's got all of Neopia buzzing. Combining all the elements that go into a classic game, Brucey B Slots offers fast-paced gameplay, simple rules for getting started, and huge payouts to those who win... what more could you possibly want? Starting up is easy: first, select the number of lines that you want to play. Each line gives you another possible way of winning, but it also increases the amount that you have to pay for each game. If you're looking to start small and scratch together some decent winnings, then I'd recommend beginning with a three-line bet.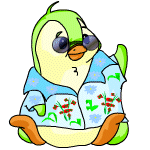 However, for all those high rollers willing to risk big for a chance at some serious coin, maxing out on a seven-line bet is the way to go. Now that you've selected your line, it's time to set the stakes: again, small timers looking for a modest return will probably stick to playing for five or ten NPs a game. However, if you're looking to get in there and compete with the big shots, then the tweny-five NP stake is what you want. Once your line and stakes are selected, all you have to do is click "Play" and get started. Good luck!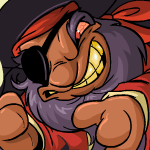 In addition to Brucey B Slots, this Tuesday also brought about the arrival of a new challenger in the Battledome, a feisty freebooter who goes by the name of Plumbeard. Oh sure, Ol' Plumbeard might seem a tad weathered around the gills, but make no mistake, mateys... this stripey is quite the scurvy swashbuckler. Entering the fray with more HP than Ryshu the Nimmo, and an arsenal that includes five custom items (including such formidable weapons as Plumbeard's cannon, savage sabre, and... eww... glass eye?!?), Ol' Plumbeard is definitely not to be underestimated. Have you got enough mettle to step in the Battledome and square-off with this salty buccaneer?

This past Wednesday, for no reason whatsoever (other than we thought it might be fun), it was decided that there would be a "fire theme" for the day. Things got off to a rousing start with a quartet of fire furniture items. Just think; wouldn't it be funny to buy a couple of fire cushions and place them prominently in one of the windows of your NeoHome? There's nothing like having a laugh at your neighbours as they desperately run for their lives...

Afterwards, you can head over to the Rainbow Pool and see if the fire paint brush style suits you. Along with becoming available for Bruces and Blumaroos, four new morphing potions made it possible for any pet to become a fire Moehog, Lupe, Chia, or Buzz. That's not all, though... a quartet of fire weapons, including the rather subtly-named firey spine of death, made their debut on the shelves of the Tyrannian Weaponry Shop. Be sure to pick one up if you get the chance!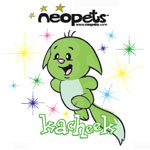 On the merchandising front, we told you last week that green Kacheek plushies would soon be turning up at Limited Too. Well, true to form, this Thursday it was announced that green Kacheek shirts would become available from the 99Dogs store this Saturday. With most 99Dogs special editions, the shirts only stay on sale for two or three weeks, so if you're interested in buying one, you'd better get hopping! In other merch news, it was disclosed on Friday afternoon that Neopets jigsaw puzzles would soon be arriving in stores. Based upon what we can see on the NeoCam, there will apparently be Shoyru, Uni, Lupe, Aisha and Kougra puzzles coming out.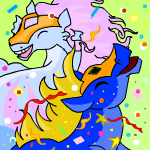 In addition to getting a sneak preview of the Neopets puzzles, the other big story on Friday was the arrival of Peophin Day. Though technically not until Saturday, we simply couldn't contain ourselves any longer, and so the festivities began. Kicking things off were some excellent Battledome accessories (free training, new moves, and two super-scarce items: the Peophin bubble and golden Peophin harp) and a trio of grooming items (after all, a Peophin's gotta look good for the big day, right?). Peophins also received a pair of paint brush styles (plushie and Darigan), and were featured in this week's Poetry and Caption Contests, as well as Friday's Pet Spotlight. Way to go, Peophins!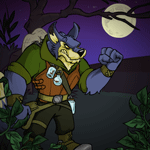 Now the time has come to take a closer look at today's headlines from the world of finance. It seems as thought the volatility that had claimed Neggwork Commerce and Böda Furnishings in the previous two weeks has, at least temporarily, abated. However, the recent surge of prosperity we've been enjoying of late has not slowed down, as the Neodaq managed to climb another forty-one points. Surprisingly, neither of the Big Board's top two companies (Fish Pops! and Meri Acre Sausages) led the way this week.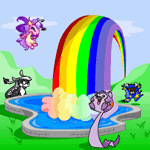 Instead, the economy seemed to be spearheaded by a trio of rising upstarts. Leading the way was Balthazar's Faerie Bottling, whose value suddenly tripled, going from seventeen to fifty-five NP a share. Following closely on their heels was Jacko and Sons Painting Ltd., who tacked on an impressive thirty-seven points of their own, finishing at fifty-seven. Last among this triumphant trio was Shoyrux, who certainly couldn't be accused of slacking as their stocks jumped twenty-five points, to close out at fifty-four.
So then, as the economy continues rolling along, will Fish Pops! and Meri Acre Sausages continue to remain at the top, or might they soon fall victim to this trifecta of challengers? We'll just have to wait and see....