Editorial
What does the "::j. boogie::" that appears on the Meerca Chase game (when you attempt to access the old hidden level) mean??
Heh.. that is something that J Boogie (the guy who wrote Meerca Chase) added in when we removed that level. It doesn't really mean anything, its just a little hidden thing.
Are jumbo plushies (like the one I saw on the Neocam) going to be available in stores?
It wasn't a jumbo plushie, it was a normal sized starry Scorchio, the plushies next to it are actually miniture versions on key rings (they are super cute!). These key ring sized plushies go on sale in Limited Too any minute now.




I would like to know, will a magical plushie disappear after one of your pets has played with it?
No, it will not disapeer, it will just turn into a non-magical plushie of the same colour and species.
The other day I saw a an account with a trophy that read "Picture Competition CHAMPION!!!". Where did he/she get this trophy from?
This is awarded to everyone who gets one of their pictures published in the Art Gallery.

While I was battling, I used the Leaf Shield and it showed Illusens Shield instead of Leaf Shield. Why is that?
The shield is the same, it was just originally called Leaf Shield and then we changed it to Illusens Shield. The old name was appearing in the battledome, this has been fixed now.
What is the Yoyo of Death, what does it do, how much is it, and where/how can I get one?
It is a battledome item that had a chance of repeatedly causing damage to your opponent each time you use it. Its official price is 8 million Neopoints although this may differ in other people's shops. If you are super lucky you may see one up for sale in the Hidden Tower.



I just saw the webcam image and are you guys having a party or something?
No, it was Samantha's birthday so her desk was decorated :)
Will neopets manufacture bigger plushies?
Yes, a larger plushie is currently being made, but we can't tell you what it is yet...
Is Dale really a robot?
Who knows...

I was wondering, I know neopets is a "kid's site" cos it's suitable for kids, but is it JUST for kids?
It wasn't designed for particularly young people, there is no age limit and we have a large player base who are adults with real jobs and all those fun things like paying bills etc. So no, its not a "kids site" it just happens we have a lot of young players.
Will you be updating the halloween buzz to something a little scarier than it currently is?
Yup, in fact one has already been designed and will be released on Monday :)
What are your favorite mutants?
Hmm.. it would have to be the Usul and the Chia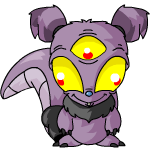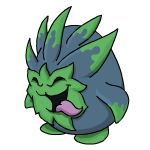 Who thought of painting an abominable snowball yellow?
Heh, that was Samantha... I mean you HAVE to have yellow snow now don't you :)
Will the pile of dung item ever become food?
Ewww.. no... thats gross!
---
Need more help?
If you have a question that you think should be answered here, e-mail it to editor@neopets.com. The most common/bizarre questions will appear here next week.