Editorial
I for one, love the new Lupe! Since you are redoing it, could you possibly think about redoing the Faerie Lupe too? - Troublemagnet01
Glad you liked it! Yes, all Lupe paint brushes will be updated, including the Faerie Lupe over the course of the next few weeks.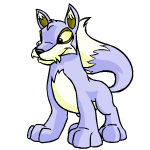 Why is my Noil plushie blue - aren't Noils orange? - Fghijklmn
That is because you have a Blue Noil plushie.
I love the idea of a Wheel of Monotony. But on my first time playing I won a wonderfully cute beanbag chair only to find that when I clicked "collect my prize" and went back to my inventory, I could find a beanbag chair! "Oh, well" I thought "it was just one little incident, I shouldn't let it bother me", but on my second time playing the same thing happened again! Am I doing something wrong, or is this a bug? - Sexylunachick
Hmm... I know we have a problem for the first few hours of the game release, but this should have been fixed. If anyone else is having problems with the Wheel of Monotony, please submit a bug report here and we will get it fixed as soon as we can.
How come there is no Dark Faerie Eraser? - Elisa_2000
There is a Battledome item called the Eraser of the Dark Faerie and it could cause a lot of confusion if we added a Dark Faerie Eraser.

It would be really great if you would implement some sort of organizational tool for the Deposit Box - simple subfolders would be wonderful! Also, to add functionality to the "move" checkbox, it could be supplemented by a "move x items" if you have more than one of them. Anyway - great job folks, I love Neopets! - Theflowdo
They are both good ideas, I am not sure if we can set these up, but if we can, they will be added.
I noticed that Super Blue Poogle toys and Blue Poogle toys look exactly the same. Can you change them somehow? - Brian_cricketstar
Of course, super should look, well.. super!
So when's the next issue of the magazine comin, eh? - Tonymackeroni
It is being shipped to stores now so you should be able to pick it up in the next week or two.
I noticed that the Test Your Strength jackpot is down to 76,000 NP. Did someone finally win the jackpot or did it just roll over? - Kitteekisses
0.o That's odd, nobody won it as far as I know... I will have to look into this one and give you more details in the next editorial.
Do Adam or Donna decide who gets a random event? Or are they just random? - Lilchick12347
Heh, no we do not decide who gets what. They are totally random.
In "Cheat!", the character 'Capara' has a name very similar to a japanese word for anger - 'mukappara'. Is this just a coincidence, or does your everlasting knowledge spread to that of other languages to the extent of creating names with meanings that only the (slightly) intellectually superior of us -? Okay, I'm rambling... o.0 Anyways, is it a coincidence, or what? - Awesome_gurl_2003
Totally a coincidence! That is pretty cool though!
It doesnt say how much it is to play the game on the wheel of Monotony - Meggymegsaddle
It will shortly :)
Wow, I have had the Wheel of Monotony running for about 12 hours! What is the record for it spinning? - Zappys_angels
Haha yes, or at least it is the longest I have heard of so far.
OMG!!! THE NEW NEOMAILL COLORS AND STUFF IS SSSSSOOOOOOO COOL!!!!!!!!!!!!!!!!!!!!!! THANK YOU SSSSSOOOOOOO MUCH!!!!!!!! THANX!!!!!!!!!!!!!!!! - Amie_airie_acie
:p I will pass on your comments!
How long EXACTLY does the Wheel of Monotony spin? - Spazjackbunny
There is no precise time. It spins for anywhere between 30 minutes and 2 hours roughly.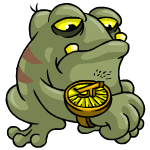 Will the other Gruslen owners get the NP they normally would for PPL? - Buddyandruby01
I am afraid not, only the first 50,000 will be awarded the PPL prize this week.
Will the PPL (Petpet Protection League) honour Petpets that are retired like the Fungree? - Chester2x4b
Oh yes, there is no reason at all why a retired Petpet would not be a winner.
I heard Balthazar has been doing a Faerie sale,but I can't find him, where is he? - Enm551
This is one of our World Events. Balthazar would be having his Faerie Giveaway at the Money Tree, although it doesn't happen all that often.
Hi! I just wanted to say thank you for such a great game! could you please add wallpaper for the other wheels? - Lcc004291
Yes sure. More backgrounds are coming up!
You already have a pet spotlight, site spotlight and a neohome spotlight. How about a guild spotlight??? - Bananafun45
We did used to have a Guild Spotlight in the old Neopian Times although we had some problems with it. I will have to talk to our programmers and try to work out a way for hard working guilds to get some form of recognition.
Hi I noticed that Abominable Snowball Petpets are very popular but there aren't a lot of paint brushes for them. Are you going to create more? - Schuey2613
Yes, actually the Abominable Snowball is going to have a little update and maybe get moved to Wintery Petpets as that is where it really belongs. Then there will be paint brushes galore for it!
I want to paint my Quiggle Quiguki but the Rainbow Pool won't let me use my Usuki paintbrush to do it. Is there a new way to paint Quigukis? - Flumby3
No, you are trying to do that the right way... Thanks for letting us know, we will get this fixed ASAP.
Will there be an avatar given out if you participated in the war? - Jj4565
You will see :) Prizes will be given out shortly now that Kass has been defeated. There will also be more of the story coming up...
---
Need more help?
If you have a question that you think should be answered, click here and you can use our submission form. The most common/bizarre questions will appear here next week.