Editorial
I'm afraid there isn't an editorial this week as my computer decided to die taking with it all the editorial questions. I will try to answer more than usual next week to make up for it :)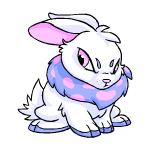 Naughty, bad computer!
---
Need more help?
If you have a question that you think should be answered here, e-mail it to editor@neopets.com. The most common/bizarre questions will appear here next week.
Quote of the Week
"Technically, nothing is impossible, and one can always achieve something they wish to."
Great stories!
---
---
101 101
To be honest, the only reason research is done is to let us writers' pale, glowing skin see the fresh light of the world, and use our legs for once.

by noremac9
---
---
Truth of Faeries: Part Five
"You're tilting. Now you're tilting the other way. Watch out for the other building. The Healing Springs is right below us. Try not to hit anything while landing."
---