Abaddon's Dreams: A Pilgrimage to Another Neopia--Part Two
The Buzz was so deep in thought, that he neglected to realize that he had stuffed both of his custom plushies into his backpack...
by evil__sakura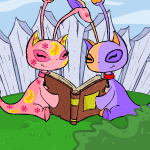 Escape from the Enchanted Forest: Part Three
"Who am I?" she asked angrily. "More like, who are you! Hmph. I believe, this is my forest!"
by chloe_e_m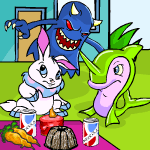 Gallery of Evil: Part Three
"What if he comes up and eats us? Worse, what if he rips up The Book so that the magic bind is broken and the evil creatures can rampage around Neopia and—"
by wonderful_aishas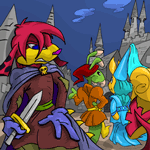 Into the Battle: Wintroq's Story--Part Three
As Wintroq made it to the main gate, Corinth greeted him from atop the wall. "Hurry it up here Wintroq!"
by meratocat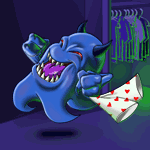 Neomitology, Pant-Devilogy, and Nutty Chocolate Pie: Part Two
"Flare," Guen sobbed. "I can't take this itching anymore. You have to help me. We have to do something... anything. I can't stand it!"
by bladen_kerst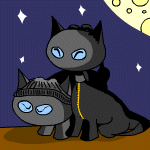 The Aisha Thieves 2: Part Nine
"You know," I said slowly. "Being the Jewel isn't all it's cracked up to be."
by stormydreamer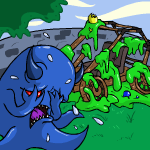 The Case of the Negg Vandal: Part Two
"A freelance submitter," she replied, "with emphasis on 'free'. But that's not what I've come to ask about. I also want to speak of the Pant Devil, and to report a vandalism."
by leb388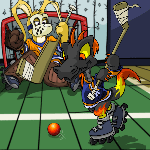 The Game is Neohockey: Part Three
"I can't believe this," the orange Aisha muttered to the Krawk skating next to her. "This is so embarrassing! Our defence can't skate."
by too_kule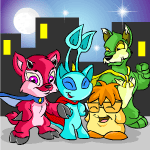 The League of Super Authors: Part Seven
"You think the axis of evil is nice and cuddly? Think again!"
by erika_idle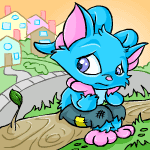 The Lost Acara: Part Two
"Kacha," Sicho smiled. "I found her this morning when I was walking. She doesn't have a home..."
by smileyface12_5690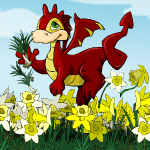 The Reality of Dreams: Part Eleven
"So, where are we going?" queried Infernus from the passenger seat. I kept my eyes on the road, as the headlights pierced the darkness ahead.
by sabreur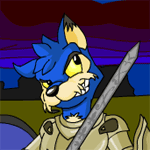 The Tale of Jeran: From Boy to Warrior--Part Six
"I could see that Pooglex Prime, but you must know this: I know that you are weak..."
by jiggles24944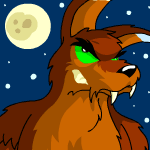 The WereLupe Files: Case 3-- Part Six
"No one messes with my friends," Moon growled. With one giant paw motion, she swept the whole group into her paw.
by neojolteon2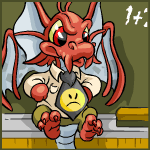 Zarrelian and the Fifth Grade Neoschool Camp of Doom: Part Five
The Draik gave a strangled, "Eep…" sound as he laid eyes on the biggest, angriest looking Bearog that he had ever seen.
by battlesunn