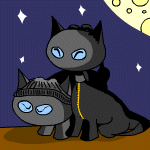 Aisha Theives 2: Part Eight
"You what?" Jero snarled before I could speak. "Don't you dare talk about the Faerie in that tone..."
by stormydreamer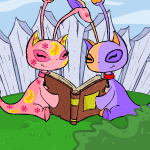 Escape from the Enchanted Forest: Part Two
"We're what?!" shrieked Rhia hysterically. "No, no, we can't be! It's impossible… it's a dream, a bad, bad dream! No, no!"
by chloe_e_m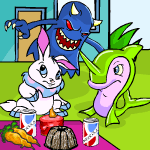 Gallery of Evil: Part Two
"You summoned them… now Neopia is doomed!"
by wonderful_aishas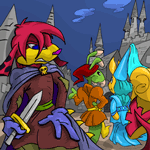 Into the Battle: Wintroq's Story--Part Two
"I watched as she passed through this forest towards Laxcorna a few days prior to this one, but since it is not uncommon for creatures to pass through this way, I let her go..."
by meratocat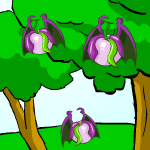 Jhudaberries: Part Eight
"So you would like to get past the door, eh? Why would you, hmm? You could get into rather large trouble with some rather scary people, if you did... "
by twayblade807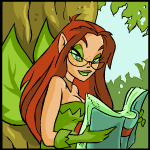 So You Want to be a Faerie: Part Five
"Fool!!" the Dark Faerie spat. "I am Ahlora, the greatest Dark Faerie that ever lived!!"
by superixionffx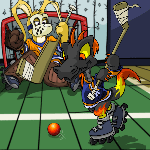 The Game is Neohockey: Part Three
<"Kyrogi, you can't pass all the time! Shoot!"
by too_kule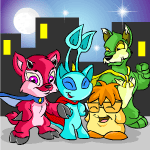 The League of Super Authors: Part Six
"C'mon. Let's get you guys into the Starhopper. It'll take you to you death -- I mean, to the evil space station, so you can save Neopia."
by erika_idle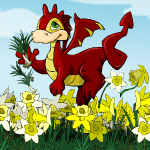 The Reality of Dreams: Part Ten
"I saw it!" yelled an Aisha as a Grundo attendant tried to calm him. "It's out there! You've gotta believe me!"
by sabreur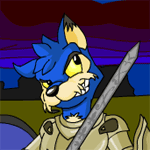 The Tale of Jeran: From Boy to Warrior--Part Five
In about ten seconds they had crashed through over six hundred petpets. Domar and the petpets alike hadn't suspected the attack by only three knights.
by jiggles24944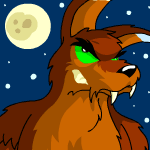 The WereLupe Files: Case 3-- Part Five
"Lets go," I said. I looked at Moon. "Just lay low and keep yourself as small as possible," I told her.
by neojolteon2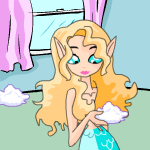 Vierna: Part Two
"I must see Queen Fyora," Kelra repeated. "It is on the matter of a Human magic user."
by forgotten_realms_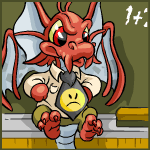 Zarrelian and the Fifth Grade Neoschool Camp of Doom: Part Four
"We'll be going for a RUN in the woods!" Mr. Bronston declared. A loud groan rippled through the crowd of students.
by battlesunn
Headlines
"The Starry Necklace" by choccalatte - She had just reached the bus stop when her best friend, Rachel, a starry Cybunny, ran up to her. "Wow!" Rachel gasped. "You got painted Faerie!"... more>>


Other Stories
Why Mystery Island IS Dangerous
Sure, it's all fine and dandy they want to find out, but something remarkably similar to an internal siren was telling me I wasn't going to like how it was going to work.

by noremac9
---
---
NeoLodge: A Place For Comfort or Disgust?
The Neolodge, which is located in the shop center of Neopia, will feed and play with your pets up to 28 nights. But how will I decide which hotel to put my pets in, you ask?
---
---
---
---