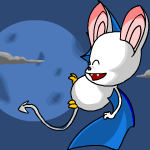 Before We Knew Him: Part Six
With a feeling of dread that he had never experienced before, Darigan tried to run. Nothing happened. He was stuck.
by feriku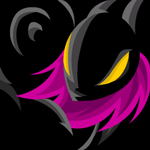 Darkness Binding: Part Three
"I'm sorry, I wasn't thinking clearly. The whole point of me coming to you was to keep it from hurting anyone else."
by nomad2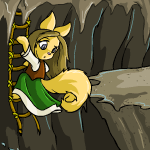 Hannah of the Pirate Caves: Part Two
"That's more than a few miles away. Heck, it's about I say uh… 40 or 50 miles from 'ere. Ya sure you have your mom's permission? I don't want to get into no trouble from anyone."
by chocolateisamust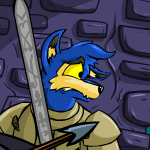 Journey of a Knight: Part Seven
"I have not yet had the pleasure of thanking you, Jeran," the king said in a rather low undertone. "If I had to pay that Snargan 10,000 Neopoints for the bet, I would not have forgiven myself!"
by laurensama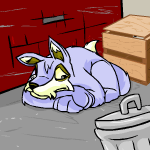 Lost and Found: Part Four
"I can't remember what happened… all I can remember is suddenly finding myself in the Haunted Woods. I remember how I first saw Balthazar… How scared I was..."
by the_wanderer128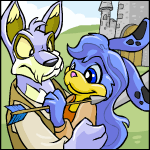 Merogan, Lupe Warrior: Part Seven
"Go back in and tell Illyne to go back down and give the order they need to get ready for battle," he whispered in her ear.
by shadyy15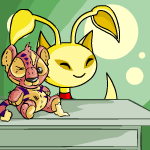 Mr. Fix-It, I Presume?: Part Three
"And what if I drop a few names? Madam Commander Jierdana? Young Kregor Geiger? Captain Galbatorix? Trust me, I am not bluffing."
by appaloosa500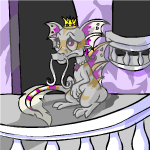 Princess of Erodaire II: Part Four
"Attention dwellers of the fair kingdom of Erodaire! I present to thee, King Alastare the Royal Highness, and his daughter, Princess Andra our Royal Lady!"
by christinetran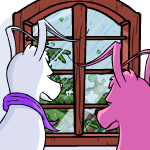 Rainy Days: Part Six
"You're not making this any better. We'll save Eric for the sole fact that I don't want him on my conscience. And besides… we're not that kind of people. And I don't want to turn into one."
by child_dragon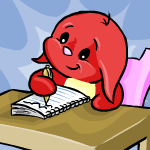 Tale Spinner: Part Two
"I don't have time to find another pen!" Carina said loudly to herself. Then she remembered something she preferred to forget...
by scarrift
The Defenders of Light: Part Twelve
"One of the opponents have to fall off the edge," said Anaconda. "These other two are being paid to do this."
by npmasterx01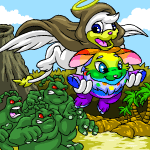 The Light Faeries Apprentice: Part Five
Sloth stood up from his chair, glaring down at them. "What do you mean? I had ordered them to be caught! How could they escape?"
by neo_star_queen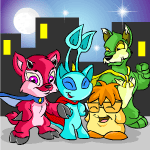 The Super Authors and the Chamber of Mysteries: Part Four
"I don't know," Jay admitted. "It's just that the only leads that we have came out of an archived book, that the lead itself was only a couple paragraphs long, and that once faced with the trouble of solving this mystery..."
by erika_idle