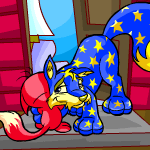 A Blue Christmas: Part Three
"I think we should write two letters each. One apologizing, and one inviting them to meet. Then we can mail them at different times."
by ratdog446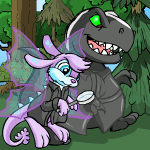 Arkados and Zor: Part Two
As Arkados neared the shack, he felt a strong wind roll past him, rustling leaves. He knocked on the wooden door...
by sirussblack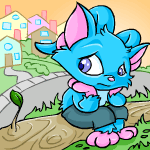 New Beginnings: Part Two
"I've never been one to explore… I mean –" In the midst of trying to explain my 'fear' of traveling, I tripped on a tree branch, which had planted itself in the middle of the path we were walking on.
by chocolateisamust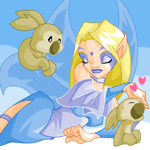 Nikola's Jewel: Part Four
"Trapped. The jewel is a mystical device--thought it was legend myself until I saw its effect. It was pretty neat to have, as it kept Neopians from stealing my items for a time."
by leb388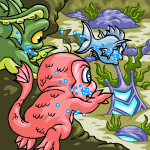 Operation Neopia: The Whirlpool -- Part Four
"Where'd the Blade go, Kaleigh?" Caitlin asked her friend. Kaleigh looked around. It was indeed gone.
by monarchistknight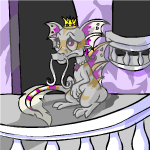 Princess of Erodaire: Part Five
I smiled when I heard Oldraik's voice, and the foolishness I felt before completely disappeared as Oldraik quickly led the way towards the stairs...
by christinetran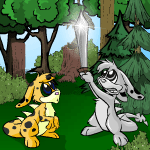 Storm Eyes: Part Nine
"This is the house we use to accommodate visitors from other villages. Rarely has it ever held guests from beyond Hutan Rawa." Bahadur smiled at them. "I will be in the hut across from this one if you need me."
by allhailtheprincess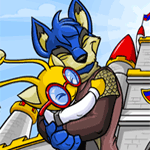 The Adventures of Lisha and Jeran: The Storm-Clouds are Rising -- Part Three
Jeran cringed. "Just wonderful," he said sarcastically, more disgusted at the arrows than he was at Danner. "Well Danner, keep watch in those trees..."
by ridergirl333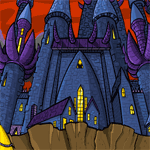 The Curse of the Citadel: Part Five
"WHAT'S my problem?" she shouted. "Your homeland may be plotting to DEMOLISH my peaceful land, and you ask WHAT'S my problem?"
by jinjolover
The Defenders of Light: Part Five
"I will make a deal with you. If I defeat you, we will gain access to the castle..."
by npmasterx01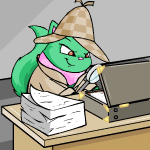 The Information Abduction: Part Three
"Ah, hush up, you overgrown asparagus!" said Khargana to Sloth. "Now, Tanny, may I ask what in the world you were planning, following me like this?"
by appaloosa500
Headlines
Spring has Sprung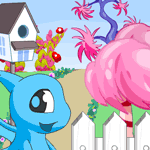 It's that time of year again. That time when, after enduring endless snowstorms, freezing temperatures, and the traditional cold and flu, you can finally pack away your winter clothes and go outside with your pets for a breath of fresh air. Yes, it's Spring, ladies and gentlemen!... more>>
Other Stories
---
It Lives
A fire lit in Ketalle's eyes, Zaner noticed and became confused. Then she understood, Ketalle thought she wasn't really standing in front of her, and instantly she became upset.

by lolabel9
---
Neopians are Neopians
Have you ever sat there at your computer, gazing and endlessly wondering how you "think" you can't be as good as those extraordinary Neopians?

by animals2606
---
---
---
---