THE HIGH STREET- For as long as I can remember, the word 'Scammer' has been around and been cautioned around. Whenever someone mentions the word, everyone in Neopia cringes and baby Neopets whimper. One of the most famous scamming methods has been Neo-sitting your pets while you are on vacation. Now, most of us Oldbies (antonym for Newbies) know not to give away our passwords. But for all the Newbies out there, be careful! There will be people on the message boards saying that they will "Neo-Sit" your pets and take care of your pets while you are gone if they are given your password. Don't fall for it!
Now you are probably wondering, then how will my pets stay bloated and happy if I'm not here to feed them? The answer: Neolodge. The Neolodge, which is located in the shop center of Neopia, will feed and play with your pets up to 28 nights. But how will I decide which hotel to put my pets in, you ask? Cockroach Tower? Or AstroVilla? Can't seem to decide? Read on and you'll find out which hotel is the best-suited hotel for your pet.
Cockroach Towers
Cost: 5 NP per night
Stars: *
Description: Know what a cockroach looks like? You don't? You don't know how lucky you are. They are gross looking bugs that crawl around usually around your basement area -- wet and damp -- or your kitchen, searching for food. Since the room is located in the towers, it can't possibly be damp or wet; the sun will warm and dry the place up! That means, that it must be around the kitchen area. If you own a Skeith or a Grarrl this is the place to be, they will be kept full with plenty of food and they wont be too grossed out by the crunchy bugs.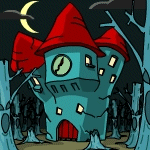 Fleapit Motel
Cost: 10 NP per night
Stars: *
Description: This motel is filled with fleas… fleas around the bed, sofa, even your telephones! Definitely not a place for any furry pets, such as Gelert or Wocky. Especially if the Grooming Parlour isn't their favorite hangout. Let's move on.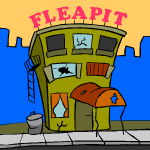 Cheap Hotel
Cost: 20 NP per night
Stars: **
Description: Cheap Hotel, located in the center of Neopia is the most affordable yet comfortable place to be. The Food Shop is just around the corner and Unis Clothing is across the street! And with the Alien Vending machine located next to the Toy Shop, your pet will be more than entertained! If you are low on NP, drop by Cheap Hotel!
Mountain Lodge
Cost: 30 NP per night
Stars: ***
Description: This lovely suite, located on the mountain top, is perfect for any pet that loves to ski, eat Snow Food or drop by the Igloo Garage Sale for amazing deals! With fun entertainment such as Cliff Hanger and Snow Quests, your pet is bound to have an amazing time! But if your pet is not a winter pet or doesn't like snow, then read on…
Ye Olde Ship Inn
Cost: 40 NP per night
Stars: ***
Description: The perfect place of Flotsam, Koi and Jetsam, this Inn is located just outside the Smugglers Cove. Your pet can swim and tan (don't forget that sun screen!) all day and search for the buried treasure all night. This Inn is a must for any pet that just love the beach.
Hotel Opera
Cost: 50 NP per night
Stars: ****
Description: Is your pet a big fan of the Chomby and the Fungus Balls? Do they belt out songs in the shower? Hotel Opera is for all pets that love music and enjoy going to concerts. Located in the Tyrannian Plateau, your pet can enjoy a free concert in the Concert Hall! A must visit for all pets with a passion for music!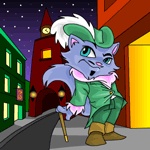 The Royal Neopian
Cost: 80 NP per night
Stars: ****
Description: With everything from clean rooms to great services, you can't ask for more… or can you? In the Royal Neopian, they have special service workers who will play games with your pet, not just playing with Neoblocks with your pet like in the previous rooms but actually play with them! Like Meerca Chase or Kiko Match. How fun! They will also battle other pets that stay in the hotel for the maximum comfort and fun.
Faerie Castle
Cost: 100 NP per night
Stars: *****
Description: Has your pet ever told you that they wanted to fly? To sleep on the clouds or eat yummy Faerie foods? After your pet has stayed in this room, he/she will never want to leave again. They have the most comfy beds made from real clouds and sweet smelling honey from the Queen Faerie herself! Sure, it's pretty expensive, but don't you want your pet to have the best experience ever? A must for any Faerie or baby pets.
Presidential Palace
Cost: 200 NP per night
Stars: *****
Description: What do you think of when you hear the word President? I think of power, fame and… monkeys. (hehe just kidding about the last one) But serious though, this room is designed especially for pets that are famous and powerful! M*YNCI and Balthazar have been spotted staying in this palace! Visit today!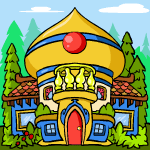 AstroVilla
Cost: 500 NP per night
Stars: *****
Description: This very private, luxurious hotel, has everything you could possibly imagine! If your pet wants a very quiet place to just relax and take his/her mind off of things, this is the place to be. With the best service, sound proof rooms, and over 5.3 million TV channels your pet will be more than satisfied with this hotel.
Now that you have more information about all the different hotels and rooms, your pet can have a good time while you are swimming with Sting Rays in Florida… Have a great vacation!